Amix TribuLyn 90% is natural stimulant based on natural ingredients. TribuLyn 90% contains 90% steroidal saponins. When using a more rapid increase in muscle mass and physical performance increase organism.
DESCRIPTION: Amix TribuLyn 90% - 90 capsules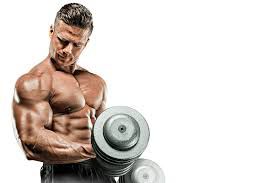 Tribulus Terrestris extract (ground bark) in Amix TribuLyn contains 90% of steroid saponins and promotes elevated testosterone levels, promotes spermatogenesis and improves libido.
It also promotes muscle growth and positively affects the immune system.
* Supports elevation of testosterone
* Helps improve libido
* Promotes increased muscle mass to the detriment of fat
Tribulus Terrestris is dubbed as active plant Viagra.
The main events include the ability to increase testosterone levels in men, women, on the contrary significantly increases the level of estrogen.
TribuLyn using a more rapid increase in muscle mass, increase physical performance of the organism and to a faster physical and mental recovery.
USE: Amix TribuLyn 90% - 90 capsules
Dosage:
1-2 capsules at bedtime.
Drink plenty of water.
WARNING: Amix TribuLyn 90% - 90 capsules
Not for children, pregnant and nursing women. The product is not intended for use as a replacement for a varied diet. Do not exceed the recommended daily dose! Keep out of reach of children! Store in a dry place at temperatures up to 25 °C. Protect against frost! The manufacturer is not responsible for any damage caused by improper use or storage. After opening, use up to 5 months.
Allergens: It may contain traces of milk, eggs, soy and crustaceans.
PACKAGING: Amix TribuLyn 90% - 90 capsules
90 capsules
EFFECTS: Amix TribuLyn 90% - 90 capsules
For more information about this product, unfortunately, we can not be disclosed because it would be in accordance with Regulation of the European Parliament and Council Regulation (EC) no. 1924/2006 health claims that can not be disclosed. We publish only those health claims that have been approved by the European Commission.

Ingredients - Amix TribuLyn 90% - 90 capsules
INGREDIENTS: Amix TribuLyn 90% - 90 capsules
tribulus terrestris extract (natural Tribulus - 90% steroid saponins) 750 mg gelatin capsule (gelatin, water, dye, titanium dioxide), anticaking agent: magnesium stearate, silicon dioxide