Amix Diosgen Stimulator it promotes the formation of testosterone and estrogen in the body. Diosgen Stimulator promotes muscle growth, speeds up recovery and improves performance. Diosgen from Amix is based on a natural basis.
DESCRIPTION: Amix Diosgen Stimulator 100 capsules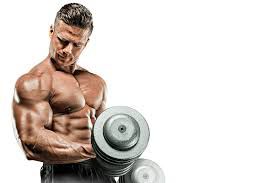 Amix Diosgen contains the active substance Diosgen, which is an extract obtained from the natural herb Dioscorea villosa, which has a high content of steroid sapogenins.
It helps promote the production of testosterone and estrogen.
* Testosterone and estrogen stimulator
* Natural hormone regulator
* Helps to increase muscle mass

Experience the encouraging effects of Diosgen, which voluminous athletes do not allow. Stimulants are the collective term for dietary supplements used to energize before and during training and increases concentration. Will support growth in your muscles and extend the period of performance. Maximum effect.
USE: Amix Diosgen Stimulator 100 capsules
Dosage:
1 capsule every other day for about 60 minutes before workout.
WARNING: Amix Diosgen Stimulator 100 capsules
Not for children, pregnant and nursing women. The product is not intended for use as a replacement for a varied diet. Do not exceed the recommended daily dose! Keep out of reach of children! Store in a dry place at temperatures up to 25 °C. Protect against frost! The manufacturer is not responsible for any damage caused by improper use or storage. After opening, use up to 5 months.
PACKAGING:
100 capsules
EFFECTS: Amix Diosgen Stimulator 100 capsules
For more information about this product, unfortunately, we can not be disclosed because it would be in accordance with Regulation of the European Parliament and Council Regulation (EC) no. 1924/2006 health claims that can not be disclosed. We publish only those health claims that have been approved by the European Commission.
Ingredients - Amix Diosgen Stimulator 100 capsules
INGREDIENTS: Amix Diosgen Stimulator 100 capsules
maltodextrin, Dioscorea villosa (JAM woolly extract) gelatine capsule (gelatine, water, colorant: titanium dioxide), anticaking agent: magnesium stearate, silicon dioxide