Amix Creatine Ethyl Ester provides better stability, great efficiency and absorbency. CEE from Amix enhances muscle performance during intense workouts. Food supplement suitable especially for athletes.
DESCRIPTION: Amix Creatine Ethyl Ester 120 tablets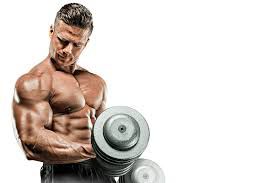 Amix Creatine Ethyl Ester is an advanced form of Creatine - esterified creatine.
It is characterized by very good stability and perfect usability.
By adhering to the recommended dosage, creatine improves physical performance in subsequent short-term intervals of high-intensity physical performance.

* Increases physical performance

* High stability and usability

* 3000 mg of creatine per dose

* One of the most potent forms of creatine

* Immediate absorption through the ester group - 99% recovery in the body

* Does not cause stomach problems

* Does not cause water retention as other forms of creatine

Creatine (CEE) is one of the most effective legal nutritional supplements for athletes to gain muscle mass and increase in strength.
Creatine is a completely natural substance for man that is found in the human body.
This substance is neither addictive nor toxic even at higher doses!
Excessive creatine, which does not consume the body, is excreted in the urine as creatinine.
USE: Amix Creatine Ethyl Ester 120 tablets
Dosage:
daily dosage of 4 tablets are about 30 to 45 minutes before workout.
WARNING: Amix Creatine Ethyl Ester 120 tablets
Not for children, pregnant and nursing women. The product is not intended for use as a replacement for a varied diet. Do not exceed the recommended daily dose! Keep out of reach of children! Store in a dry place at temperatures up to 25 °C. Protect against frost! The manufacturer is not responsible for any damage caused by improper use or storage. After opening, use up to 5 months.
Allergens: It may contain traces of milk, eggs, soy and crustaceans.
PACKAGING: Amix Creatine Ethyl Ester 120 tablets
120 tablets
EFFECTS: Amix Creatine Ethyl Ester 120 tablets
For more information about this product, unfortunately, we can not be disclosed because it would be in accordance with Regulation of the European Parliament and Council Regulation (EC) no. 1924/2006 health claims that can not be disclosed. We publish only those health claims that have been approved by the European Commission.
Ingredients - Amix Creatine Ethyl Ester 120 tablets
INGREDIENTS: Amix Creatine Ethyl Ester 120 tablets
Creatine ethyl ester hydrochloride, gelatin capsule (gelatin, water, dye, titanium dioxide), stabilizers: hydroxypropylmethylcellulose Methocel, anticaking agent: magnesium stearate, silicon dioxide