Amix ThermoLean is a complex of active substances that promotes the metabolism of fats in the event of increased stress - for example in exercise or sports. The Amix ThermoLean fat burner contains a wide range of active ingredients. Sports nutrition Amix cheaply on AlfaFit.cz!
DESCRIPTION: Amix Thermolean 90 capsules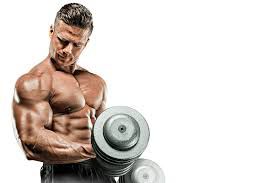 Amix ThermoLean is a unique complex of active ingredients designed to support the maintenance of proper weight management.
* Salix alba (White Willow Bark Extract) - helps to maintain the normal function of joints & muscle and to rejuvenate body
* Citrus aurantium - supports fat metabolism and helps to maintain weight control
* Guarana - helps to maintain weight control and for normal physical and mental vitality
* Piper nigrum - contributes to normal digestion and weight gain
* Ilex paraguariensis = Yerba maté - promotes fat metabolism and energizing the body
* Gynostemma PENTAPHYILLUM - helps to maintain normal blood sugar and lipid levels
* Chromium - contributes to the normal metabolism of macronutrients and to maintain normal blood glucose levels
USE: Amix Thermolean 90 capsules
Dosage:
The recommended daily dose is 2 capsules about 45 minutes before exercise.
WARNING: Amix Thermolean 90 capsules
Not suitable for children and teens under 18, pregnant and nursing women and people sensitive to caffeine.
Do not exceed the recommended daily dosage.
There is no substitute for a varied diet.
Keep out of the reach of children.
Stored in a dry place at temperatures below 25 °C, protected against direct sunlight and frost.
Producer is not liable for damages caused by improper use or storage.
Contains caffeine, it is not suitable for registered athletes.
Consume more than 4 hours before bedtime!
The product was made in a plant that processes raw materials from milk, eggs, soy and crustaceans.
PACKAGING: Amix Thermolean 90 capsules
90 capsules
EFFECTS: Amix Thermolean 90 capsules
For more information about this product, unfortunately, we can not be disclosed because it would be in accordance with Regulation of the European Parliament and Council Regulation (EC) no. 1924/2006 health claims that can not be disclosed. We publish only those health claims that have been approved by the European Commission.

Ingredients - Amix Thermolean 90 capsules
INGREDIENTS: Amix Thermolean 90 capsules
Guarana extract (22% caffeine), gelatine capsule (gelatine, water, pigment titanium dioxide), L-Carnitine Tartrate, Caffeine, green tea extract, Holly Paraguayan (Yerba Maté) Extract, L-Tyrosine, an extract from the seeds of green coffee, hydroxycitric HCA (CitriMax®) extract of willow bark (15% Salicin) extract of ginger, pepper (cayenne extract), Gynostemma pentaphyllum (Gynostemna pentaphyllum) extract, stabilizer: hydroxypropylmethylcellulose (Methocel ®), anticaking agent: magnesium stearate, silicon dioxide, a complex of digestive enzymes DigeZyme® (amylase, lipase, lactase, cellulase, bacterial neutral protease), extract hořekého orange citrus aurantium (95% synephrine), black pepper extract (BioPerine®), chromium picolinate (chrome)
Active substances:

Dose

2 capsules

Guarana extract (22% caffeine)

300 mg

L-carnitine

200 mg

Caffeine

100 mg

Green Tea Extract

100 mg

Yerba maté extract

100 mg

L-Tyrosine

100 mg

Extract of green coffee seeds

100 mg

CitriMax

100 mg

Willow bark extract

75 mg

Ginger extract

75 mg

Paprika (cayenne extract)

50 mg

DigeZyme

25 mg

Extract of bitter orange

10 mg

BioPerine

5 mg