Amix CarniLean enhances the effect of physical activity and promotes fat burning. CarniLean is well prepared, well absorbable liquid form of delicious flavors with no added dyes. A mixture of plant extracts and L-carnitine in sufficiently high concentration.
DESCRIPTION: Amix CarniLean 480 ml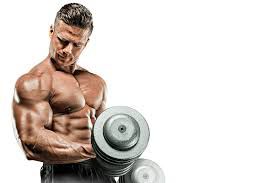 CarniLean by Amix enhances the effect of physical activity and promotes fat burning.
A highly absorbable liquid form in various flavors without added dyes.
L-arginine came to the fore thanks to the beneficial effects on the cardiovascular system and thus also came under scrutiny by athletes who want to boost their performance.
Notable among them also said that this substance can actually help to regenerate faster during a break between sets of exercise.
L-carnitine is suitable for power sports activity in the diet, but also for endurance sports.
* Supports physical and mental activity
* Internal causes thermogenesis
* Helps gain energy from fat stores
USE: Amix CarniLean 480 ml
Dosage:
Shake well before use.
The maximum daily dose is 25 ml (2 tablespoons) of about 30-45min before workout.
Do not take an empty stomach.
Sediment is a natural characteristic of the product is acceptable.
WARNING: Amix CarniLean 480 ml
This product is not intended for children, pregnant or nursing women. Keep out of the reach of children. The product is not intended to substitute varied diet. Do not exceed the recommended daily dose! Store in a dry place at a temperature below 25 °C, out of reach of sunlight. Protect against frost! Manufacturer is not liable for damages caused by improper use or storage.
The product was made in a plant that processes raw materials from milk, eggs, soy and crustaceans.
PACKAGING: Amix CarniLean 480 ml
480 ml
EFFECTS: Amix CarniLean 480 ml
For more information about this product, unfortunately, we can not be disclosed because it would be in accordance with Regulation of the European Parliament and Council Regulation (EC) no. 1924/2006 health claims that can not be disclosed. We publish only those health claims that have been approved by the European Commission.
Ingredients - Amix CarniLean 480 ml
Amix CarniLean 480 ml
purified water, L-arginine base, L-carnitine base, acidity regulator: citric acid; Guarana extract 20% (caffeine) hydroxycitric acid HCA, aroma, caffeine, ginseng extract, L-Citrulline malate, Citrus aurantium extract, Pyridoxine HCl (vitamin B6), black pepper extract (Bioperine®), preservatives: potassium sorbate and sodium benzoate; Sweeteners: sucralose and acesulfame-K
Active substances:

Dose

25 ml

L-Arginin base
2000 mg
L-Karnitin base
1500 mg
Guarana Extract
200 mg
CitriMax
100 mg
Caffeine Anhydrous
60 mg
Panax Ginseng extract
50 mg
Citruline malate
50 mg
Citrus Aurantium
10 mg
Vitamin B6
5 mg
Bioperine
2,5 mg