Amix Iso-Lyn Isotonic powder is a drink intended for adherence to proper drinking regimen of athletes. IsoLyn from AMIX prevents dehydration and ion imbalance caused by sweating during sport performance and thus helps to stabilize blood sugar.
DESCRIPTION: Amix Iso-Lyn Isotonic powder 800 g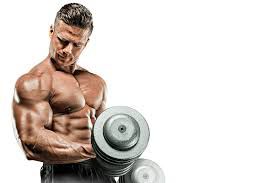 IsoLyn Isotonic is an ionic (mineral) isotonic product.
Ideal for maintaining the right drinking regime of all top, performance and recreational athletes.
IsoLyn Isotonic supplies the body with a lack of fluid for the body.
It prevents dehydration and ion imbalances in the body caused by perspiration during sports performance.

* It complements the optimum ratio of minerals

* Prevents dehydration of the body

* Provides energy and improves physical performance

* Pleasantly energizing and fresh flavors

* Helps regulate the blood sugar level in the body

Isotonic drinks, beverages with a high concentration of mineral ions, are suitable for heavy and short-term stress mainly because the osmolarity of sweat is lower than blood and, as we have seen above, in sports where there is no intense sweating but a high muscle strength is required,
The pot is more concentrated on minerals.
It is therefore suitable for sports such as tennis, fitness.
USE: Amix Iso-Lyn Isotonic powder 800 g
Dosage:
*
for a isotonic drink, mix 1 scoop (40 g powder) in 500 ml of water.
* for a hypotonic drink, mix 1 scoop (40 g of powder) in 750 ml of water.
WARNING: Amix Iso-Lyn Isotonic powder 800 g
Not suitable for children, pregnant and nursing women. Do not exceed the recommended daily dosage. The product is not intended to be used as a substitute for a varied diet. Keep out of the reach of children.
Stored in a dry 25 ºC, protect from direct sunlight and frost. Producer is not liable for damages caused by improper use or storage.
The product was manufactured in a plant that processes raw milk, eggs, soy and shellfish.
PACKAGING: Amix Iso-Lyn Isotonic powder 800 g
800 g
EFFECTS: Amix Iso-Lyn Isotonic powder 800 g
For more information about this product, unfortunately, we can not be disclosed because it would be in accordance with Regulation of the European Parliament and Council Regulation (EC) no. 1924/2006 health claims that can not be disclosed. We publish only those health claims that have been approved by the European Commission.
Ingredients - Amix Iso-Lyn Isotonic powder 800 g
INGREDIENTS: Amix Iso-Lyn Isotonic powder 800 g
dextrose, maltodextrin, isomaltulose (Palatinose®), acidity regulator: citric acid; magnesium citrate (Magnesium), dibasic calcium phosphate (calcium), calcium hydrogen phosphate (sodium), dipotassium phosphate (phosphorus), flavor, dye: (fruit punch - extract of beetroot, orange - curcumin and the extract of red beet, lemon - Curcumin) , Sweeteners: sucralose (Splenda®), acesulfame K; Anti-caking agent: silicon dioxide
Active substances:

100 g

Dose

40 g

Calcium

230 mg
92 mg

Sodium

160 mg
64 mg

Phosphorus

510 mg
204 mg

Magnesium

120 mg
48 mg