Amix Leucine PURE contains L-Leucine, the most important of three BCAA amino acids for the body. Amy Leucine PURE enhances performance, regeneration and helps improve sport performance. Maximizing performance, muscle protection, regeneration after exercise.
DESCRIPTION: Amix Leucine PURE 500 mg 120 capsules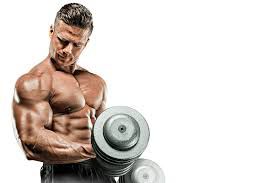 Leucine is widely used as a component of food supplements in bodybuilding, because it increases protein synthesis in muscles and promotes their growth.
Muscles respond to the supply of energy and amino acids (building blocks for muscle proteins), the leucine of the amino acids has the greatest effect. Leucine however, can not be used alone because of its metabolism is closely linked to the valine and isoleucine (with which it forms a group of branched chain amino acids - BCAA) and delivery leucine reduce the amount of these amino acids in plasma, typically therefore serves a mixture of leucine: valine: isoleucine 2:1:1. Although delivery of BCAAs (ie leucine) has short-term positive effect.
USE: Amix Leucine PURE 500 mg 120 capsules
Dosage: 2 capsules daily. Take one dose right after intense exercise.
WARNING: Amix Leucine PURE 500 mg 120 capsules
Not suitable for children, pregnant or breastfeeding. Do not exceed the recommended daily dose. The product is not intended to be used as a substitute for a varied diet. Keep out of reach of children. Store in a dry place below 25 °C, protect from sunlight and frost. Producer is not liable for damages caused by improper usage or storage. The product was manufactured for the race which processes raw milk, eggs, soy and shellfish. The minimum durability stated on the packaging.
PACKAGING: Amix Leucine PURE 500 mg 120 capsules
120 capsules
EFFECTS: Amix Leucine PURE 500 mg 120 capsules
For more information about this product, unfortunately, we can not be disclosed because it would be in accordance with Regulation of the European Parliament and Council Regulation (EC) no. 1924/2006 health claims that can not be disclosed. We publish only those health claims that have been approved by the European Commission.
Ingredients - Amix Leucine PURE 120 capsules
INGREDIENTS: Amix Leucine PURE 500 mg 120 kapslí
L-Leucine, gelatin capsule (gelatin, water, colorant: titanium dioxide), anticaking agent: magnesium stearate, silicon dioxide
| | |
| --- | --- |
| Active substances: | 1 capsule |
| L-leucine | 500 mg |