Amix OptiMass Beef Gainer is built on the branded bovine protein isolate HydroBEEF and a high quality carbohydrate matrix. MuscleCore OptiMass Beef Gainer has a very low fat content and is lactose free. Maximum performance support, increased muscle mass in practical packaging.
DESCRIPTION: Amix MuscleCore OptiMass Beef Gainer 2500 g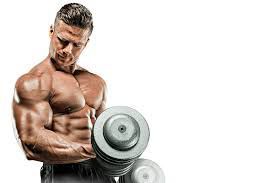 OptiMass Beef Gainer is an outstanding weight gainer based on branded beef protein isolate HydroBEEF (hydrolyzed beef peptides) and high-quality carb-matrix. OptiMass™ Beef Gainer is very low in fat and absolutely free of lactose.
Carbohydrates - protein concentrates type Gainer used to achieve proper body weight as all athletes and the general population. Thanks to its balanced nutritional values you can temporarily replace one meal a day. Serve athletes by increasing energy gain to higher performance and greater strength, which is necessary for muscle growth. Complement the glycogen stores in the muscles, which in turn support higher performance and endurance of the loaded body.

USE: Amix MuscleCore OptiMass Beef Gainer 2500 g
Dosage: mix 50 g (1 heaping scoop) of Opti-Mass Beef with 250-300 ml of water. Use a blender or hand held shaker Amix.
Serve daily 1 - 3 portion of this Beef Gainer, depends on physical activity, sports activity and diet. On training days we recommend preferentially after the exercise, other days between meals as a snack.
WARNING: Amix MuscleCore OptiMass Beef Gainer 2500 g
Store in a dry place below 25 °C, carefully sealed, protected from direct sunlight and frost. Keep out of the reach of children. Producer is not liable for damages caused by improper usage or storage. Do not exceed the recommended daily dose. This product is not intended as a substitute for a varied diet. Use by the date indicated on the package. Once opened, use within 6 months. Designed for Special Events nutrition. unsuitable for children, pregnant and nursing women. Not suitable for diabetics and people with respiratory disease (eg., Asthma), heart disease, blood vessels, liver and kidney disorders and blood pressure.
PACKAGING: Amix MuscleCore OptiMass Beef Gainer 2500 g
2500 g
EFFECTS: Amix MuscleCore OptiMass Beef Gainer 2500 g
For more information about this product, unfortunately we can not be disclosed because it would be in accordance with Regulation of the European Parliament and Council Regulation (EC) no. 1924/2006 health claims that can not be disclosed. We publish only those health claims that have been approved by the European Commission.
Ingredients - Amix MuscleCore OptiMass Beef Gainer 2500 g
INGREDIENTS: Amix MuscleCore OptiMass Beef Gainer 2500 g
Flavor chocolate, chocolate & coconut, white chocolate, forest fruit
glucose polymers (maltodextrin), hydrolyzed Beef Peptide HydroBeef™ - 30%, cocoa powder (only in chocolate flavours), rice polysaccharides, buffered creatine monohydrate (Kre-Alkalyn®), ultra high-molecular weight long chain hydrolyzed waxy maize starch, amylopektin barley starch (Vitargo®), digestion resistant maltodextrin (Fibersol®-2), instantized branched chain amino acid (BCAA 2:1:1 - L-Leucine, L-Isoleucine, L-Valine), micronized L-Glutamine, aroma, medium chain triglycerides (MCT powder – triglycerides caprylic acid/carp acid, sodium caseinate, glucose syrup, emulsifier: E472c), milled flaxseed BevGrad™ XtraSmooth Flax, stabilizer: guar gum;emulsifier: soya lecithin; dyes: beetroot extract (only for delicate forest fruits flavour); sodium chloride, sweeteners: sacralose, acesulfame-K and steviol glycosides
Allergy Warning: The product may contain traces of egg, soy, gluten, shellfish, and peanuts
Active substances:

100 g

Dose

50 g

Kre-Alkalyn
3000 mg
1500 mg
Hydrolyzed Waxy Malze Starch
2000 mg
1000 mg
Vitargo
1000 mg
500 mg
Fibersol-2
1000 mg
500 mg
Instantized BCAA 2:1:1
(L-Leucine, L-Isoleucine, L-Valine)
1000 mg
500 mg
L-Glutamine
1000 mg
500 mg
MCT
500 mg
250 mg
BevGrad XtraSmooth Flex
500 mg
250 mg
Supplement facts - Amix MuscleCore OptiMass Beef Gainer 2500 g
NUTRITION FACTS:
Amix MuscleCore OptiMass Beef Gainer 2500 g
Flavor

chocolate, chocolate & coconut, white chocolate, berries
Nutrition Facts

100 g

Dose

50 g

Calories
363 kcal
181 kcal
Protein
30 g
15 g
Total Carbohydrate
56 g
28 g

-

Sugars
4 g
2 g

-

Polyols
0 g
0 g

-

Starch
0 g
0 g
Total Fat
1,9 g
0,85 g

-

Saturated Fat
1 g
0,5 g

-

Mono-unsaturated Fat
0 g
0,5 g

-

Poly-unsaturated Fat
0 g
0 g

-

Cholesterol
0 g
0 g
Dietary Fiber
0 g
0 g
Sodium
1 g
0,5 g