PROM-IN Oatmeal flakes Glutenfree contains quality oatmeal, which are made from a special variety of oats. They are certified as gluten-free. Popular for its digestibility and delicate flavor.
DESCRIPTION: PROM-IN Oatmeal flakes Glutenfree 650 g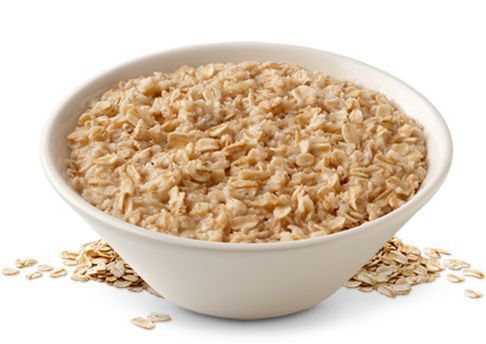 PROM-IN Oatmeal flakes Glutenfree are a mixture of the preparation of porridge. The flakes are certified gluten-free and are of high quality.
These flakes are made from a special kind of oats, which was known thousands of years ago. This kind of oats, although characterized by lower income, but it stands out for its delicate flavor and excellent digestibility. They like these flakes consumed by people who are allergic to gluten.
Oatmeal is known as a fitness food for quite a long time. Such flake breakfast gives your body in a tasty, easily digestible form of the energy and the man then almost not hungry until lunch, or help out a little snack. These attributes do they most appreciate about people in a caloric deficit, but also perfectly serve other exercisers and those who did not individuals. Oatmeal has a lot of positive qualities and can help in improving how your diet, as well as with shaping your dream figure.
They represent a source of vitamins and minerals, especially vitamins A, B1, B2, D, E, folic acid and pantothenic acid. In addition, you will also find omega-3 and omega-6 polyunsaturated fatty acids, but their quantity is not staggering. The flakes have a high iron content.
EFFECTS: PROM-IN Oatmeal flakes Glutenfree 650 g
For further information on this product, we can unfortunately not be disclosed as it would be health claims which can not be disclosed, in accordance with the provisions of the European Parliament and Regulation (EC) No 1924/2006. We only publish the health claims approved by the European Commission. As an example, we agreed to claim a health claim for the water: "It contributes to the maintenance of normal physical and cognitive functions, contributes to the maintenance of normal regulation of body temperature", whereby the water must also be informed that to the claimed effect Must provide a daily intake of at least 2 liters of water. Let every visitor draw their own conclusions.
USE: PROM-IN Oatmeal flakes Glutenfree 650 g
Pour 50 g (cc6-8 tablespoon) with 150 ml of hot water (approx. 85 ° C), stir well and allow to stand for 3 minutes. After three minutes, the slurry is ready for consumption. Cook already!
WARNING: PROM-IN Oatmeal flakes Glutenfree 650 g
In a dry place. Once opened, store in a dry place up to 25 ° C for up to 1 month. The manufacturer is not liable for damage caused by improper handling or storage.
PACKING: PROM-IN Oatmeal flakes Glutenfree 650 g
650 g
Ingredients - PROM–IN Oatmeal flakes Glutenfree 650 g
INGREDIENTS: PROM-IN Oatmeal flakes Glutenfree 650 g
oatmeal flakes Glutenfree