The Nutrend N1 shot - the kicker contains highly active ingredients to boost your performance. The professional N1 shot is designed for immediate use in a practical liquid form. Instant support, maximum power - this is Nutrend N1 shot. A popular kicker for professional athletes, now at an even better price. Take action on Nutrend sports nutrition.
DESCRIPTION: Nutrend N1 shot 20 x 60 ml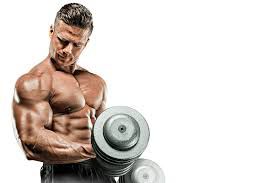 Professional stimulant
in a
ready-to-use
liquid form without the need for a shaker or other aids. The same and perhaps even better stimulation of the organism than in the instant form of this pre-workout. It contains some of the most effective substances that s
upport incredible muscles pumping.
The new N1 SHOT pre-workout is designed specifically for those athletes who want to achieve maximum performance.
Prolonged stimulation effect.
A feeling of tingling (paraesthesia) is the natural reaction of the body to extremely active substances.

Stimulants
This category includes supplements that improve muscle tone and stimulate the body when used before physical activity. Preparations of this type improve concentration, they can deliver surprising energy, thanks to the acceleration of metabolism to help with fat burning, but can also be a combination of all the effects described together. Thanks to these products, there is more intense training and performance shifts.
EFFECTS: Nutrend N1 shot 20 x 60 ml
Unfortunately, we can not say more about this product because it would be a health claim that we can not publish under Regulation (EC) No 1924/2006 of the European Parliament and of the Council. We can only publish health claims that have been approved by the European Commission. As an example of an approved health claim, we state the water claim: "It helps maintain normal body and recognition functions, helps maintain normal body temperature regulation." In the case of water, the consumer must at the same time be informed that in order to achieve the claimed effect a daily supply of at least 2 liters of water should be ensured. Let every site visitor draw their own conclusions.
USE: Nutrend N1 shot 20 x 60 ml
Recommended dosage: drink 1 shot 15 minutes before physical exercise. The maximum daily dose is 60 ml. Do not exceed the recommended dosage.
Usage: intended for direct consumption or dilution into a sports drink. Once opened, consume the vial immediately. Shake before use! Possible mild turbidity is not a defect in the product. The feeling of tingling is a natural reaction!
WARNING: Nutrend N1 shot 20 x 60 ml
Dietary supplement with sweeteners. Contains caffeine (200 mg / 60 ml) - not suitable for children and pregnant or lactating women. It does not replace varied diet. Keep out of reach of children! Store in a dry place at a temperature below 25 °C away from direct sunlight. Protect from frost. The manufacturer is not responsible for any damage caused by improper use or storage.
PACKAGING: Nutrend N1 shot 20 x 60 ml
20 x 60 ml
Ingredients - Nutrend N1 shot 20 x 60 ml - kicker
INGREDIENTS: Nutrend N1 shot 20 x 60 ml
water, beta-alanine, L-arginine, taurine, acidity regulators citric acid and malic acid, glucuronolactone, guarana extract (10% caffeine, caramel dye), choline chloride, green tea extract (40% Sucrose, caffeine, potassium sorbate preservative, aroma, preservative sodium benzoate, sweeteners neohesperidin DC and acesulfame K, L-dimethylaminoethanol bitartrate, sweeteners sucralose and steviol glycosides
Active substances:

100 ml

Dose
60 ml

Choline

333 mg
200 mg
Vitamin C
333 mg
200 mg
| | | |
| --- | --- | --- |
| Beta-alanine | 4167 mg | 2500 mg |
| | | |
| --- | --- | --- |
| L-arginine | 3333 mg | 2000 mg |
| | | |
| --- | --- | --- |
| Glucuronolactone | 833 mg | 500 mg |
| | | |
| --- | --- | --- |
| Guarana extract | 833 mg | 500 mg |
| | | |
| --- | --- | --- |
| DMAE (dimethylaminoethanol) | 33 mg | 20 mg |
| Green Tea Extract | 417 mg | 250 mg |