Dědek kořenář Blueberry Mixture CK is suitable for diabetics and for purification of blood, kidney and liver. It is a herbal liquid tea concentrate, which has beneficial effects on diabetes, metabolism, blood purification and cleansing treatments.
DESCRIPTION: Dědek kořenář Blueberry Mixture CK 50 ml
Blueberry mixture
is designed specifically for diabetics and cleaning up the blood, kidneys and liver, and maintained normal blood sugar levels. This mixture contains horsetail extract, which maintains normal functioning of the cardiovascular system and its flexibility. Further, on the cardiovascular system acts nettle, which is also beneficial for wound healing. Beans maintains normal blood glucose levels. Normal state keeps blood pansy violet. Then there is contained an extract of dandelion and stems that affects the normal functioning of the circulatory system. As an antioxidant it thistle, which also positively affects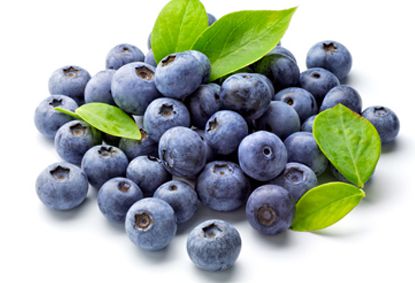 the normal functioning of the liver, and also immunity to unclog.
CK - cleaning, sugar
Blueberries - Fresh fruits contain many vitamins and minerals, especially vitamin C, B2, B5, B6, provitamin A, iron, magnesium, calcium, manganese, copper, chromium and zinc.
EFFECTS: Dědek kořenář Blueberry Mixture CK 50 ml
For more information about this product, unfortunately, we can not be disclosed because it would be in accordance with Regulation of the European Parliament and Council Regulation (EC) no. 1924/2006 health claims that can not be disclosed. We publish only those health claims that have been approved by the European Commission. As an example, approved a health claim for the water we claim: "It contributes to the maintenance of normal physical and cognitive functions, contributes to the maintenance of normal regulation of body temperature." Wherein the water must also be consumer is informed that in order to obtain the claimed effect must provide a daily intake of at least 2 liters of water. Let every visitor of which draw their own conclusion.
USE: Dědek kořenář Blueberry Mixture CK 50 ml
During normal use, when thirst and taste:
½-2 teaspoons into 1-3 ounces of water to taste.
In diabetes:
1 teaspoon into 1-2 ounces of water after each meal.
WARNING: Dědek kořenář Blueberry Mixture CK 50 ml
Do not exceed the recommended daily dose. This product has been marketed as a dietary supplement. It is not a cure and does not have an approved medicinal properties. It is not intended as a substitute for a varied diet. Not for children under 3 years of age. Keep out of reach of children.
PACKAGING: Dědek kořenář Blueberry Mixture CK 50 ml
50 ml
Ingredients - Dědek kořenář Blueberry Mixture CK 50 ml (Vaccinium myrtillus)
INGREDIENTS: Dědek kořenář Blueberry Mixture CK 50 ml
water, ethanol, herbal extract of blueberry, beans, nettle, pansy, milk thistle, dandelion, agrimony, horsetail