Mouth spray complements oral hygiene. Makes fresh breath thanks to the included essential oils, it is appropriate to apply it after eating, smoking, drinking alcohol, rhinitis, hoarseness, dry mouth and others. Great taste.
JUST Mouth Spray 2 x 20 ml - DESCRIPTION: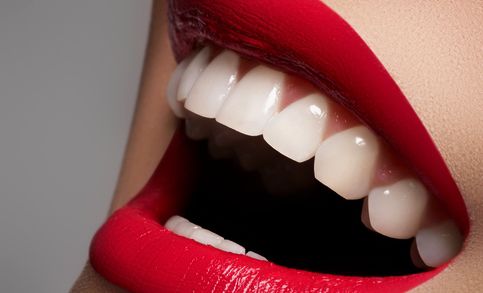 Oral hygiene is nowadays an indispensable part of the overall care of our health and beauty. Fresh breath is one of the overall impression of a man. JUST Mouth Spray 2 x 20ml simply completes daily oral hygiene. It contains essential oils that quickly provide fresh breath in different situations - after a meal, when the impossibility of sufficient hygiene, gingivitis, periodontitis, after smoking, after using alcohol or during colds. Spray prevents plaque formation and cariogenic.
The spray also contains an extract of flax seeds, which provides with moisturizing the oral mucosa when dry mouth, the lack of saliva, eg. in a long speech, stress, drug side effects. Great taste completes pleasant feeling in the mouth for a long time.
JUST Mouth Spray 2 x 20 ml - EFFECTS:
protects the mucous membranes, reduces irritation, moisturizes, protects against caries and plaque formation, creates in the mouth a pleasant and lasting feeling of freshness, covers up undesirable halitosis
JUST Mouth Spray 2 x 20 ml - USE:
Apply 1-2 splashes as appropriate even long term. One spray is enough for 125 -250 applications. Not suitable for children under 6 years of age.
JUST Mouth Spray 2 x 20 ml - CAUTION:
JUST Mouth Spray is not substitution of regular care and oral hygiene!
JUST Mouth Spray 2 x 20 ml - PACKAGING:
2x 20 ml
Ingredients - JUST Mouth Spray 2 x 20 ml
JUST Mouth Spray 2 x 20 ml:
Water (Aqua), PEG-40 Hydrogenated Castor Oil, Sorbitol, Flavor (Aroma), Linum Usitatissimum (Linseed) Seed Extract, Citrus Grandis (Grapefruit) Peel Oil, Citrus Aurantifolia (Lime) Oil, Citrus Limon (Lemon) Peel Oil, Mentha Arvensis Leaf Oil, Mentha Viridis (Spearmint) Leaf Oil, Citrus Aurantium Dulcis (Orange) Peel Oil, Glycerin, Sodium Fluoride, Sodium Benzoate, Sorbic Acid, Cellulose Gum, Propylene Glycol, Sodium Saccharin, Disodium Phosphate, Potassium Chloride, Sodium Chloride, Citric Acid, Magnesium Chloride, Limonene, Citral