Aminostar Kre-Alkalyn is prepare for muscle growth, improve recovery and as an assistant at burning fat. Maximum performance, optimal composition, practical dosing.
DESCRIPTION: Aminostar Kre-Alkalyn 120 capsules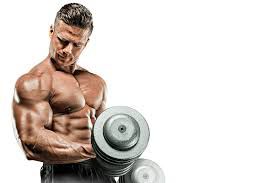 Kre-Alkalyn XXL from Aminostar is a guarantee of increased creatine utilization.
It guarantees instant results, including lower cost of ownership.
Supports higher performance, neutralizes lactic acid.
One capsule contains a total of 1250 mg of Kre-Alkalyn without the use of other substances.
It increases growth, strength and regeneration, including fat burning.
It contains a stable form of creatine that helps increase physical performance during high intensity training.

The product has been developed by leading nutritionists.
The product combines quality raw materials from leading suppliers.
Made in accordance with ISO and HACCP standards.

* Supports energy recovery

* Helps burn fat

* Contributes to increasing the strength and performance of the body

* Supports muscle growth

* Encourages muscles

Kre-Alkalyn excels in high gastrointestinal stability and rapid resorption.
It excels in high stability when passing through the digestive tract, thus ensuring the maximum amount of creatine that gets into the muscle cells.
All benefits of creatine monohydrate without side effects.
It is known that the lower the pH of the resulting creatine solution, the faster it becomes a non-functional creatinine.
If the pH rises above 7, the degradation of the creatine slows down and the higher pH then leads to stopping this undesirable conversion.
EFFECTS: Aminostar Kre-Alkalyn Kre-Alkalyn 120 capsules
For more information about this product, unfortunately, we can not be disclosed because it would be in accordance with Regulation of the European Parliament and Council Regulation (EC) no. 1924/2006 health claims that can not be disclosed. We publish only those health claims that have been approved by the European Commission. As an example, approved a health claim for the water we claim: "It contributes to the maintenance of normal physical and cognitive functions, contributes to the maintenance of normal regulation of body temperature." Wherein the water must also be consumer is informed that in order to obtain the claimed effect must provide a daily intake of at least 2 liters of water. Let every visitor of which draw their own conclusion.
USE: Aminostar Kre-Alkalyn Kre-Alkalyn 120 capsules
Dosage:
basic dose is 1 - 2 capsules per day
a) apply 1 capsule in the morning before a meal and then 1 capsule approximately 60 minutes before training
b) apply 2 capsules approximately 60 minutes before training or exercise
WARNING: Aminostar Kre-Alkalyn Kre-Alkalyn 120 capsules
Not for children, pregnant and nursing women. The product is not intended for use as a replacement for a varied diet. Do not exceed the recommended daily dose! Keep out of reach of children! Store in a dry place at temperatures up to 25 °C. Protect against frost! The manufacturer is not responsible for any damage caused by improper use or storage. After opening, use up to 5 months.
PACKAGING: Aminostar Kre-Alkalyn 120 capsules
120 capsules
Ingredients - Aminostar Kre-Alkalyn 120 capsules
INGREDIENTS: Aminostar Kre-Alkalyn 120 capsules
Kre-Alkalyn®, gelatin capsules (gelatin, dyes: titanium dioxide), anti-caking agents: silicon dioxide, magnesium stearate
It may contain traces of milk, eggs, soy and crustaceans.
Active substances:

1 capsule

Dose

4 capsules

Kre-Alkalyn
750 mg
3000 mg