Amix Beta Ecdyx Pure helps to build and build muscle and increase overall performance. Pure Beta Ecdyx contains an extract from the plant Cyanotis Arachnoidea. Highly effective composition, practical package.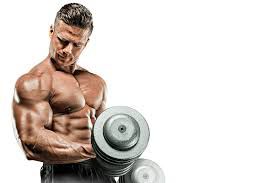 Amix Beta Ecdyx contains an extract from the Cyanotis Arachnoidea plant with 90% Beta-Ecdysterone (20-Beta-Hydroxyecdysterone).
Beta Ecdysterone is a naturally occurring plant steroids, located also in insects, where it was found as polyhydroxylated sterolic growth hormone.
Often, Beta Ecdysterone is presented as a legal steroid.
* Helps to increase active body mass
* Supports increased stamina (even sexual)
* Stimulates metabolism
* Helps improve nerve function and increase red blood cell production
* Supports fat loss
Anabolics perform simple, very important task, which is to improve the anabolic internal environment, to help improve performance during training, increase pumping or production of anabolic hormones in relation to strength training.
USE: Amix Beta Ecdyx Pure 90 capsules
Dosage:
1 capsule twice a day.
Spend with plenty of water.
The optimal dosage is 5-10 mg per 1 kg body weight.
Use the product for a maximum of 4 weeks.
Then there is a pause of min.
2 weeks.
WARNING: Amix Beta Ecdyx Pure 90 capsules
Not for children, pregnant and nursing women. The product is not intended for use as a replacement for a varied diet. Do not exceed the recommended daily dose! Keep out of reach of children! Store in a dry place at temperatures up to 25 °C. Protect against frost! The manufacturer is not responsible for any damage caused by improper use or storage. After opening, use up to 5 months.
Allergens: It may contain traces of milk, eggs, soy and crustaceans.
EFFECTS: Amix Beta Ecdyx Pure 90 capsules
For more information about this product, unfortunately, we can not be disclosed because it would be in accordance with Regulation of the European Parliament and Council Regulation (EC) no. 1924/2006 health claims that can not be disclosed. We publish only those health claims that have been approved by the European Commission.
Ingredients - Amix Beta Ecdyx Pure 90 capsules
INGREDIENTS: Amix Beta Ecdyx Pure 90 capsules
Cyanotis Archnoidea (90% Beta ecdysterone), gelatin capsule (gelatin, water, dye, titanium dioxide), stabilizers: hydroxypropylmethylcellulose (Methocel ®), anticaking agent: magnesium stearate, silicon dioxide