Amix Carb Blocker is natural fat burner with an extract from white kidney beans for appetite suppression. Carb Blocker by Amix is a product containing plant extracts supplemented with chromium.
DESCRIPTION: Amix Carb Blocker 90 capsules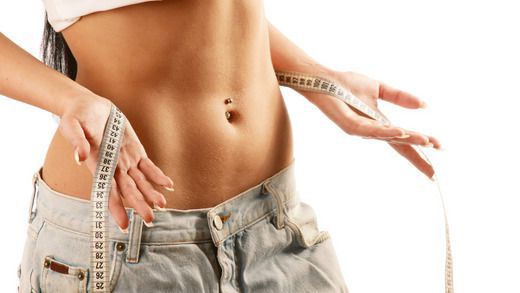 Carb Blocker from Amix combines ten folders based on the revolutionary effects of an extract of white kidney beans (StarchLite).
The effective and safe natural fat burner designed to suppress appetite and blocking the absorption of carbohydrates in the body.
* Decreases the absorption of carbohydrates from food
* Suppresses appetite
* Supports weight reduction
Fat burners are very popular food supplement.
Burners work when there is reason to do so.
Burners are designed for people who move.
USE: Amix Carb Blocker 90 capsules
Dosage:
Recommended dosage is one capsule twice a day 15 minutes before main meals (lunch, dinner).
WARNING: Amix Carb Blocker 90 capsules
Suitable for athletes. Do not exceed the recommended daily dose. It is not intended for children, nursing and pregnant women. Keep out of the reach of children. It is not intended as a substitute for a varied diet. Store in a dry, cool place, protect from sun. Use within 3 months of opening. Food for special nutrition. Suitable for athletes and people at increased physical performance.
Allergens: This product contains ingredients derived from shellfish (chitosan).
PACKAGING: Amix Carb Blocker 90 capsules
90 capsules
EFFECTS: Amix Carb Blocker 90 capsules
For more information about this product, unfortunately, we can not be disclosed because it would be in accordance with Regulation of the European Parliament and Council Regulation (EC) no. 1924/2006 health claims that can not be disclosed. We publish only those health claims that have been approved by the European Commission.
Ingredients - Amix Carb Blocker 90 capsules
INGREDIENTS: Amix Carb Blocker 90 capsules
extract of white kidney bean (Phaseolus vulgaris) StarchLite®, gelatine capsule (gelatine, water, colorant: titanium dioxide), hydroxycitric acid (HCA) CitriMax®, Caralluma Fimbriata, Gymnema sylvestre, chitosan / shellfish / L-Carnitine, Yerba Mate extract, Cinnulin PF® (cinnamon extract), BioPerine® (pepper extract) chromium picolinate (chrome), anticaking agent: magnesium stearate, silicon dioxide
Active substances:

Dose

2 capsules

White bean extract

500 mg

CitriMax

200 mg

Caralluma fimbriata

200 mg

Gymnema sylvestre

150 mg

Chitosan

100 mg

L-carnitine

100 mg

Yerba Maté

100 mg

Cinnulin

50 mg

BioPerine

50 mg