Amix Nitric is a supplement developed to maximize strength, muscle mass and performance. Effect of Nitric Amix will come with regular and systematic use.
DESCRIPTION: Amix Nitric 125 capsules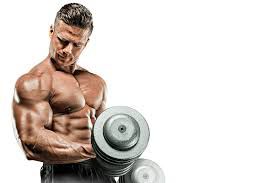 Nitric from Amix is a unique supplement designed for maximum strength gains, muscle mass and performance.
Under the influence of NO dramatically expands the blood vessels, thereby directly promotes better blood flow to the muscles.
This results in a faster distribution of nutrients and oxygen into the muscles.
* Support blood circulation
* Faster regeneration
* Helps improve muscle growth and pumping
Anabolics increase testosterone and growth hormones and kick-start the transport system.
Floods your muscle energy - muscles will be harder, stronger and leaner!
Nitric oxide causes the vessel to relax and expand.
This helps to increase your supply of oxygen and nutrients needed for skeletal muscles and their subsequent supply of amino acids and other vital nutrients important for muscle growth and regeneration.
USE: Amix Nitric 125 capsules
Dosage:
5 capsules about 30-60 minutes before training.
WARNING: Amix Nitric 125 capsules
Dietary supplement. This product is not intended as a substitute for a varied diet. Store in a dry place at temperatures up to 25 °C. Protect from direct sunlight. Not intended for children and youth under 18 years of age, pregnant and nursing women. Keep out of the reach of children. Producer is not liable for damages caused by improper use or storage. Suitable in metabolic disorders with increased levels of arginine. Not suitable for diabetics and people with respiratory disease (e.g. asthma), cardiac, blood vessels, liver and kidney and blood pressure.
PACKAGING: Amix Nitric 350 capsules
125 capsules
EFFECTS: Amix Nitric 125 capsules
For more information about this product, unfortunately, we can not be disclosed because it would be in accordance with Regulation of the European Parliament and Council Regulation (EC) no. 1924/2006 health claims that can not be disclosed. We publish only those health claims that have been approved by the European Commission.
Ingredients - Amix Nitric 125 capsules
INGREDIENTS: Amix Nitric 125 capsules
L-Arginine-alpha-ketoglutarate, malate, L-citrulline, L-arginine ethyl ester hydrochloride, L-arginine alpha-Ketiosokapronat, gelatine capsule (gelatine, water, dye, titanium dioxide), stabilizers: hydroxypropylmethylcellulose (Methocel ®), betaine hydrochloride, anticaking agent: magnesium stearate, silicon dioxide
Active substances:

Dose

5 capsules

L-Arginine-Alpha-Ketoglutarate

1000 mg

L-citrulline malate

1000 mg

L-Arginin Ethylester

500 mg

L-Arginin Alfa-Ketoisocaproate

500 mg

Betain hydrochloride

125 mg