Amix Whey Pro Elite 85 is protein with delicate and creamy flavor and ideal amino acid spectrum. The gradual absorption of proteins for up to several hours.
DESCRIPTION: Amix Whey Pro Elite 85 - 2300 g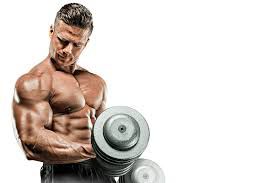 Whey Pro Elite 85 is the protein characterized by delicate and creamy taste to an ideal amino acid spectrum.
The balanced blend of proteins ensures gradual absorption over several hours.
This makes it suitable for supplementation in the evening.
It contains all the essential and nonessential amino acids with large amounts of BCAA (L-leucine, L-valine, L-isoleucine).
* 4 component protein complex
* Contributes to maintaining muscle mass
* Does not contain Aspartame
* It contributes to the growth of muscle mass
* Helps maintain normal bone status
We must realize that protein not only by dietary factor significantly influencing muscle growth.
To proteins is well built into the muscles, you also need enough energy from carbohydrates and from fats.
If one or both of these nutrients are missing, the body begins to produce energy from muscle proteins that break down and burns instead of carbohydrates and fats.
USE: Amix Whey Pro Elite 85 - 2300 g
Dosage:
Depending on the daily protein take one to four times daily between meals scoop 1, diluted in 200-300 ml of cold water or skim milk.
One heaped scoop contains 35 g.
WARNING: Amix Whey Pro Elite 85 - 2300 g
Not for children, pregnant and nursing women. The product is not intended for use as a replacement for a varied diet. Do not exceed the recommended daily dose! Keep out of reach of children! Store in a dry place at temperatures up to 25 °C. Protect against frost! The manufacturer is not responsible for any damage caused by improper use or storage. After opening, use up to 5 months.
Allergens: It may contain traces of milk, eggs, soy and crustaceans.
PACKAGING: Amix Whey Pro Elite 85 - 2300 g
2300 g
EFFECTS: Amix Whey Pro Elite 85 - 2300 g
For more information about this product, unfortunately, we can not be disclosed because it would be in accordance with Regulation of the European Parliament and Council Regulation (EC) no. 1924/2006 health claims that can not be disclosed. We publish only those health claims that have been approved by the European Commission.
Ingredients - Amix Whey Pro Elite 85 - 2300 g
INGREDIENTS: Amix Whey Pro Elite 85 - 2300 g
Flavor chocolate:
whey protein isolate CFM® / milk /, amino acids derived from bovine protein, cold produced whey protein concentrate / milk /, peptides, hydrolyzed casein / milk /, cocoa powder; maltodextrin, thickeners: xanthan, and guar gum, emulsifier: soy lecithin, flavor, DigeZime® multienzyme complex (amylase, cellulase, lactase, lipase, bacterial neutral protease), sweeteners: sucralose (Splenda®), acesulfame-K
Flavor banana:
whey protein isolate CFM® / milk /, amino acids derived from bovine protein, cold produced whey protein concentrate / milk /, peptides, hydrolyzed casein / milk / maltodextrin, thickeners: xanthan, and guar gum, emulsifier: soya lecithin, flavoring
, coloring: curcumin;
DigeZime® multienzyme complex (amylase, cellulase, lactase, lipase, bacterial neutral protease), sweeteners: sucralose (Splenda®), acesulfame-K
Flavor strawberry, forest fruit:
whey protein isolate CFM® / milk /, amino acids derived from bovine protein, cold produced whey protein concentrate / milk /, peptides, hydrolyzed casein / milk /, maltodextrin, thickeners: xanthan, and guar gum, emulsifier: soya lecithin, flavoring
, dye: extract from red beet;
DigeZime® multienzyme complex (amylase, cellulase, lactase, lipase, bacterial neutral protease), sweeteners: sucralose (Splenda®), acesulfame-K
Flavor banana:
whey protein isolate CFM® / milk /, amino acids derived from bovine protein, cold produced whey protein concentrate / milk /, peptides, hydrolyzed casein / milk /, maltodextrin, thickeners: xanthan, and guar gum, emulsifier: soya lecithin, flavoring
, DigeZime® multienzyme complex (amylase, cellulase, lactase, lipase, bacterial neutral protease), sweeteners: sucralose (Splenda®), acesulfame-K
Flavor Pina Colada:
whey protein isolate CFM® / milk /, amino acids derived from bovine protein, cold produced whey protein concentrate / milk /, peptides, hydrolyzed casein / milk /, maltodextrin, thickeners: xanthan, and guar gum, emulsifier: soya lecithin, flavoring
, coloring: beetroot extract and curcumin;
DigeZime® multienzyme complex (amylase, cellulase, lactase, lipase, bacterial neutral protease), sweeteners: sucralose (Splenda®), acesulfame-K