Amix Whey Pure FUSION Protein is a high-quality, creamy protein with a delicate flavor to grow and maintain muscle mass. Whey Pure FUSION is designed to promote muscle growth and retention. Highly practical packaging, prosffesional combined active ingredients.
DESCRIPTION: Amix Whey Pure FUSION Protein 4000 g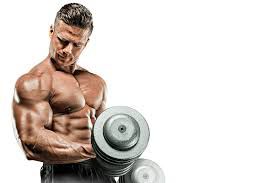 Amix Whey Pure FUSION is a high quality protein with delicate and full of flavor without aspartame contains 75% pure protein and contributes to muscle growth.
Proteins are constructed from cold-made whey protein concentrate (WPC), whey protein isolate (WPI) produced by CFM - Cross-Flow Microfiltration.
* It contributes to the growth of muscle mass
* Contributes to maintaining muscle mass
* Helps maintain normal bone status
* Contains a high-quality protein complex
* Does not contain Aspartame
* Dosed with Splenda® sucralose
Proteins are the body irreplaceable function.
They are necessary for the construction and restoration of all body tissues.
In terms of athletics and sport in general mention that proteins are the building blocks of your muscle tissue.
It is involved in the immune system, wound healing and are a source of energy.
USE: Amix Whey Pure FUSION Protein 4000 g
Dosage:
Depending on the daily protein 1-3x daily take one heaping scoop (35g) between meals, diluted in 200-300 ml of cold water or skim milk.
WARNING: Amix Whey Pure FUSION Protein 4000 g
Not for children, pregnant and nursing women. The product is not intended for use as a replacement for a varied diet. Do not exceed the recommended daily dose! Keep out of reach of children! Store in a dry place at temperatures up to 25 °C. Protect against frost! The manufacturer is not responsible for any damage caused by improper use or storage. After opening, use up to 5 months.
Allergens: It may contain traces of milk, eggs, soy and crustaceans.
PACKAGING: Amix Whey Pure FUSION Protein 4000 g
4000 g
EFFECTS: Amix Whey Pure FUSION Protein 4000 g
For more information about this product, unfortunately, we can not be disclosed because it would be in accordance with Regulation of the European Parliament and Council Regulation (EC) no. 1924/2006 health claims that can not be disclosed. We publish only those health claims that have been approved by the European Commission.
Ingredients - Amix Whey Pure FUSION Protein 4000 g
INGREDIENTS: Amix Whey Pure FUSION Protein 4000 g
Flavor vanilla:
the cold produced whey protein concentrate (from milk), whey protein isolate CFM protein fractions (from milk), maltodextrin, stabilizers: collagen hydrolyzate, xanthan and guar gum;
Emulsifier: soya lecithin;
aroma DigeZime® multienzyme complex (amylase, cellulase, lactase, lipase, bacterial neutral protease), sweeteners: sucralose (Splenda®) and acesulfame K
Flavor

chocolate, cookies cream, double white choco, chocolate & coconut, peanuts & chocolate & caramel:



the cold produced whey protein concentrate (from milk), whey protein isolate CFM protein fractions (from milk), maltodextrin, cocoa powder, stabilizers: collagen hydrolyzate, xanthan and guar gum;
Emulsifier: soya lecithin;
aroma DigeZime® multienzyme complex (amylase, cellulase, lactase, lipase, bacterial neutral protease), sweeteners: sucralose (Splenda®) and acesulfame K
Flavor banana:
the cold produced whey protein concentrate (from milk), whey protein isolate CFM protein fractions (from milk), maltodextrin, stabilizers: collagen hydrolyzate, xanthan and guar gum;
Emulsifier: soya lecithin;
Dye: curcumin;
aroma DigeZime® multienzyme complex (amylase, cellulase, lactase, lipase, bacterial neutral protease), sweeteners: sucralose (Splenda®) and acesulfame K
Flavor forest fruit, strawberry:
the cold produced whey protein concentrate (from milk), whey protein isolate CFM protein fractions (from milk), maltodextrin, stabilizers: collagen hydrolyzate, xanthan and guar gum;
Emulsifier: soya lecithin;
Dye: beetroot extract;
aroma DigeZime® multienzyme complex (amylase, cellulase, lactase, lipase, bacterial neutral protease), sweeteners: sucralose (Splenda®) and acesulfame K
Flavor Pina Colada:
the cold produced whey protein concentrate (from milk), whey protein isolate CFM protein fractions (from milk), maltodextrin, stabilizers: collagen hydrolyzate, xanthan and guar gum;
Emulsifier: soya lecithin;
Dye: beetroot extract and curcumin;
aroma DigeZime® multienzyme complex (amylase, cellulase, lactase, lipase, bacterial neutral protease), sweeteners: sucralose (Splenda®) and acesulfame K
Flavor

melon & yoghurt,

apple & cinnamon,

pistachio

:
the cold produced whey protein concentrate (from milk), whey protein isolate CFM protein fractions (from milk), maltodextrin, stabilizers: collagen hydrolyzate, xanthan and guar gum;
Emulsifier: soya lecithin;
colorant: copper complexes of chlorophylls and chlorophyllins;
aroma DigeZime® multienzyme complex (amylase, cellulase, lactase, lipase, bacterial neutral protease), sweeteners: sucralose (Splenda®) and acesulfame K