ATP Creatine Monohydrate contains creatine, which is one of the most commonly used supplements in power sports for enhanced performance during training. Convenient packaging, simple dosing.
DESCRIPTION: ATP Creatine Monohydrate 300 tablets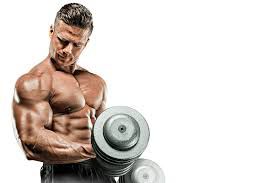 Creatine monohydrate is one of the very important preparations to become a better sports performance, such as power, explosiveness, speed, strength, and endurance.
Creatine is particularly useful for short intensive performance (bodybuilding, athletics, cycling, swimming) or sports games (volleyball, basketball, tennis, hockey, football).
Creatine is probably the most effective legal supplement currently on muscle mass, increase in net muscle and strength.

Currently, the most popular nutritional supplement.
Creatine monohydrate is an immediate source of energy for working muscles.
It supports the formation of muscle mass, stimulating the current performance, among other things, is lipotropic substance, supporting the transfer of energy from fat penetrating.

Thanks to this new formation of creatine proven to increase muscle protein while burning excess fat, the newly formed muscle tissue without fat = more muscle and less fat!

Creatine is simply an ideal supplement increases muscle growth even in otherwise heavily přibírajících individuals.

Creatine monohydrate has no negative effects.
Any excess creatine e.g. excessive dose excreted in the urine is always out of the body as creatinine.
This fact virtually impossible to overdose risk creatine.
Creatine monohydrate is a substance quite safe, has no negative side effects and adverse interactions with other pharmaceuticals or food supplements are known.
EFFECTS: ATP Creatine Monohydrate 300 tablets
For more information about this product, unfortunately, we can not be disclosed because it would be in accordance with Regulation of the European Parliament and Council Regulation (EC) no. 1924/2006 health claims that can not be disclosed. We publish only those health claims that have been approved by the European Commission. As an example, approved a health claim for the water we claim: "It contributes to the maintenance of normal physical and cognitive functions, contributes to the maintenance of normal regulation of body temperature." Wherein the water must also be consumer is informed that in order to obtain the claimed effect must provide a daily intake of at least 2 liters of water. Let every visitor of which draw their own conclusion.
USE: ATP Creatine Monohydrate 300 tablets
Under load
take
10 tablets
2 times daily for
5 days.
Outside
training days
take
10
tablets a day
.
For best results
,
take one
dose
30 minutes after
exercise
,
drink
plenty of water
.
WARNING: ATP Creatine Monohydrate 300 tablets
Not suitable for children, pregnant and nursing women. Keep out of reach of children. After opening, store in a dry place below 25 °C and carefully closed. Producer is not liable for damages caused by improper use or storage. There is no substitute for a varied diet. Do not exceed the recommended dosage.
PACKAGING: ATP Creatine Monohydrate 300 tablets
300 tablets
Ingredients - ATP Creatine Monohydrate 300 tablets
INGREDIENTS: ATP Creatine Monohydrate 300 tablets
Flavors lemon:
Micronized
creatine monohydrate,
filler
-
Microcrystalline cellulose (
E460)
, maltodextrin
, dextrose, sucrose
, citric acid (
E330
)
,
anticaking agent
:
magnesium stearate
(
E470b
)
,
lemon aroma
, sweetener
-
Sucralose
(
E955
)
,
anticaking agent
:
calcium phosphate (
E341
)
Flavor orange:
Micronized creatine monohydrate, filler - Microcrystalline cellulose (E460), maltodextrin, dextrose, sucrose, citric acid (E330), orange aroma, anticaking agent: magnesium stearate (E470b), sweetener - Sucralose (E955), anticaking agent: calcium phosphate (E341)