Cannaderm acne treatment cream for acne is suitable for everyday skin care acne, ie in case of excessive sebum production. Aknea from Cannaderm contains natural ingredients that greatly reduce the unpleasant symptoms associated with acne.
DESCRIPTION: Cannaderm Aknea - treating acne cream 75 g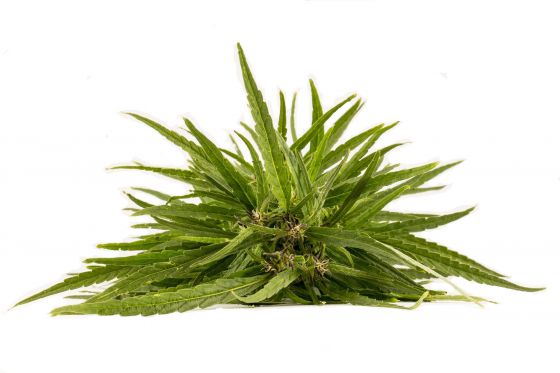 Certified natural organic formula of the cream. Cannaderm Aknea treatment cream - treating cream from pure hemp oil, with oak bark, myrrh and thyme for daily treatment of skin with acne symptoms.
Long-term use of a program Aknea modifies the overall state and function of the skin, skin is smoother, softer, without irritation, decreases the incidence of inflamed pores and regulates the sebum. For optimal effect, we recommend always combine the cream and Aknea treating lotion.
Aknea treating cream is recommended to apply 1-2 times a day, preferably on clean, washed skin.
Herbal cannabis includes two separate species - Indian hemp and hemp. Cannabis or hemp plant mankind knows since the beginning of time. Cannabis preparations were used for their medicinal properties after thousands of years.
In the production of cosmetics from hemp is mostly used cold-pressed hemp oil. Modern cosmetics are returning to good natural resources, vegetable oils and extracts. Hemp oil is ideal for cosmetic use, containing in addition to unsaturated fatty acids chlorophyll, phytosterols and minerals. And what are the main reasons for the use of hemp oil? Contains 73% unsaturated fatty acids, has a beneficial effect both on the skin and hair. It has excellent spread ability.
EFFECTS: Cannaderm Aknea - treating acne cream 75 g
For more information about this product, unfortunately, we can not be disclosed because it would be in accordance with Regulation of the European Parliament and Council Regulation (EC) no. 1924/2006 health claims that can not be disclosed. We publish only those health claims that have been approved by the European Commission. As an example, approved a health claim for the water we claim: "It contributes to the maintenance of normal physical and cognitive functions, contributes to the maintenance of normal regulation of body temperature." Wherein the water must also be consumer is informed that in order to obtain the claimed effect must provide a daily intake of at least 2 liters of water. Let every visitor of which draw their own conclusion.
USE: Cannaderm Aknea - treating acne cream 75 g
Apply a small amount of cream topically on the skin with acne. The cream is suitable for day and night skin treatment. It is easily absorbed, leaving no greasy film, and significantly modifies skin condition. Do not use for treatment of the skin around the eyes. Before application of cream treat the skin first with Aknea treating lotion for acne. Any reddening of the skin after application of the cream is not harmful and will disappear by itself.
Intended: For Teenagers (12+) and adults with acne.
Aknea treating cream is recommended to apply 1-2 times a day, preferably on clean, washed skin, free of impurities and makeup.
Always use cosmetic products for acne targeted to areas of skin with acne - the program has specific formulas made to measure of needs of acne skin, therefore it is not suitable to use these cosmetics on the other problem-free areas. There is a rule for other skin for washing and caring is necessary to select a suitable cosmetics according to skin type e.g. Natura line.
WARNING: Cannaderm Aknea - treating acne cream 75 g
It should be stored at a temperature of 5-25 °C. Not intended for human consumption. Keep out of the reach of children. Store in a dry, dark and cool.
PACKAGING: Cannaderm Aknea - treating acne cream 75 g
75 g
Ingredients - Cannaderm Aknea - treating acne cream 75 g
INGREDIENTS: Cannaderm Aknea - treating acne cream 75 g
Aqua, Cannabis Sativa Seed Oil, Glyceryl Stearate, Alcohol, Glyceryl Stearate Citrate, Cetearyl Alcohol, Potassium Alum, Tocopherol, Cetyl Alcohol, Stearic Acid, Palmitic Acid, Commiphora Myrrha Resin Extract, Symphytum Officinale Root Extract, Glyceryl Caprylate, Cannabis Sativa Seed Extract, Glycerin, Panthenol, p-Anisic Acid, Sodium Caproyl / Lauroyl Lactylate, Triethyl Citrate, Thymus Serpyllum Oil, Salicylic Acid, Sodium Bicarbonate, Lonicera Caprifolium Flower Extract, Lonicera Japonica Flower Extract, Xanthan Gum, Bisabolol, Lecithin, Melaleuca Alternifolia Leaf Oil, Citral, Geraniol, Linalool, D-Limonene