Cannaderm Exema is a cream for topical treatment of itchy (including eczema treatment) from pure hemp oil. Ewema by Cannaderm also contains myrrh, marjoram and salt from the Dead Sea.
DESCRIPTION: Cannaderm Exema - soothing eczema cream, pH 4.7 - 50 g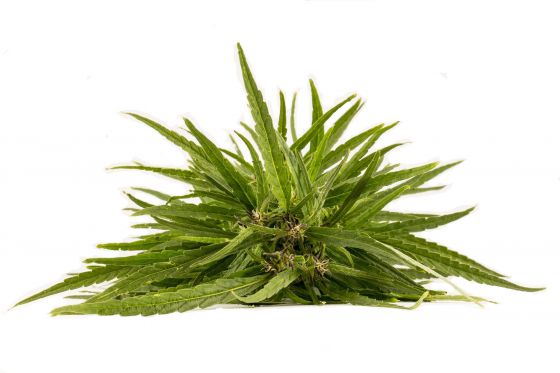 Cannaderm Exema is a soothing cream from cannabis cannabis series from Cannaderm.
Exema cream helps fight itching and redness of the skin with eczema symptoms. Thanks to its composition of cannabis oil, butter, myrrh, marjoram and lactic acid, Cannaderm Exema helps to soften and soothe sensitive skin.
Certified natural formula of cream and a slightly acidic pH is ideal for additional care. Cream is easy to spread and quickly relieves unwanted symptoms. Use only for topical treatment of itchy skin, until subsiding of the problem.
If you hear the term cannabis, usually we imagine the drug. However, this is a plant with a very wide range of applications and useful. Hemp contains around 600 known materials useful for our body. Many research teams work in field of research of therapeutic effects of cannabis and continue the long history of studies.
Herbal cannabis includes two separate species - Indian hemp and hemp. Cannabis or hemp plant mankind knows since the beginning of time. Cannabis preparations were used for their medicinal properties after thousands of years.
In the production of cosmetics from hemp is mostly used cold-pressed hemp oil. Modern cosmetics are returning to good natural resources, vegetable oils and extracts. Hemp oil is ideal for cosmetic use, containing in addition to unsaturated fatty acids chlorophyll, phytosterols and minerals. And what are the main reasons for the use of hemp oil? Contains 73% unsaturated fatty acids, has a beneficial effect both on the skin and hair. It has excellent spread ability.
USE: Cannaderm Exema - soothing eczema cream, pH 4.7 - 50 g
Rub gently Eczema cream with low pH to places with itchy or eczema skin only. Use a cream topically as needed several times a day until subsiding of the problem. It is recommended to wash itchy skin by washing foam "atopos" before applying the cream for faster effect.
Intended only for adults and children older than 12 years.
Notice:
Eczema cream is not suitable for long term use. Eczema cream can be used for acute problem and apply it for the topical treatment of itchy skin to the alleviation of the acute state.
Eczema and itchy, sensitive skin wash with warm water and mild washing foam "atopos" in first. After washing these places gently pat dry and rub a small amount of cream calming eczema. Soothing cream eczema with reduced pH can be used only, and only for the local treatment of itchy skin.
It is especially recommended program "atopos", Konopka ointment and cream regeMa for the skin with manifestation of atopic eczema
WARNING: Cannaderm Exema - soothing eczema cream, pH 4.7 - 50 g
It should be stored at a temperature of 5-25 °C. Not intended for human consumption. Keep out of the reach of children. Store in a dry, dark and cool.
PACKAGING: Cannaderm Exema - soothing eczema cream, pH 4.7 - 50 g
50 g
EFFECTS: Cannaderm Exema - soothing eczema cream, pH 4.7 - 50 g
For more information about this product, unfortunately, we can not be disclosed because it would be in accordance with Regulation of the European Parliament and Council Regulation (EC) no. 1924/2006 health claims that can not be disclosed. We publish only those health claims that have been approved by the European Commission.
Ingredients - Cannaderm Exema - soothing eczema cream, pH 4.7 - 50 g
INGREDIENTS: Cannaderm Exema - soothing eczema cream, pH 4.7 - 50 g
Aqua, Butyrospermum Parkii Butter, Cannabis Sativa Seed Oil, Polyglyceryl-3 Methylglucose Distearate, Alcohol, Commiphora Myrrha Resin Extract, Glyceryl Stearate, Stearic Acid, Palmitic Acid, Panthenol, Glycerin, Cetyl Alcohol, Cannabis Sativa Seed Extract, p-Anisic Acid, Tocopherol, Origanum Majorana Leaf Oil, Lonicera Caprifolium Flower Extract, Lonicera Japonica Flower Extract, Bisabolol, Xanthan Gum, Lactic Acid, Lecithin, D-Limonene, Linalool, Eugenol, Geraniol