JUST Lavender Cream contains lavender extract, called the European Tea Tree. ✅ Original JUST Lavender Cream 100% in stock❗ We will be happy to help you choose the right product.
JUST Lavender Cream 60 ml - DESCRIPTION:
Lavender is known for its beneficial effect since centuries. Ancient Greeks added it to their baths as a proven means to harmonize body and soul. Persians it often burned in rooms with patients for its disinfecting capability, similar use was during the plague epidemic, or concentrate of the flowers helped to treat the wounded.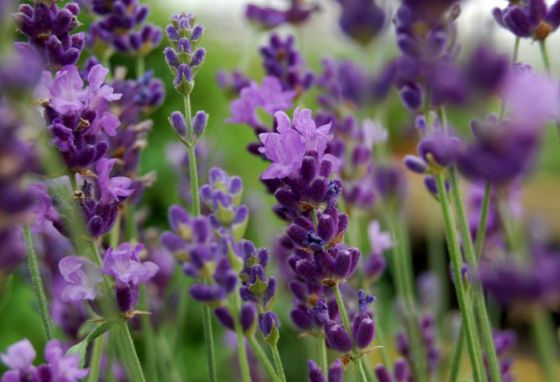 Lavender has abundant use in aromatherapy and has the ability to repel insect pests as well. Its picking is most effective in June and July, when the flowers are in their first inflorescence, then are dried and pressed to get oil which is added to perfumes or creams.
The production of JUST Lavender Cream 60 ml is strictly supervised to achieve the highest possible quality and harmony of all components of the cream, therefore the final product is not only tolerant to all skin types, but thanks to its innovative composition is very pleasant to the skin and delicate scent gives your mind deserved relaxation.
JUST Lavender Cream 60 ml - EFFECTS:
anti-inflammatory, healing, soothing, antibacterial, slightly antiseptic, antispasmodic, analgesic, harmonizing, cleansing and relaxing, antioxidant, moisturizing, protective, regenerative.
JUST Lavender Cream 60 ml - USE:
When needed, apply a small amount and gently massage.
JUST Lavender Cream 60 ml - PACKAGING:
Ingredients - JUST Lavender Cream 60 ml
JUST Lavender Cream 60 ml - INGREDIENTS:
Water (Aqua), Cetearyl Alcohol, Aloe Barbadensis Leaf Juice, Dimethicone, Stearic Acid, Sorbitol, Lavandula Angustifolia (Lavender) Oil, Isopropyl Myristate, Hamamelis Virginiana (Witch Hazel) Water, Sodium Cetearyl Sulfate, Tetrasodium Disuccinoyl Cystine, Squalane, Bisabolol, Glycerin, Serine, Allantoin, Decyl Oleate, Propylene Glycol, Alcohol, Ethylhexyl Methoxycinnamate, Sodium PCA, Phenoxyethanol, Methylparaben, Butylene Glycol, Lactic Acid, Sodium Lactate, TEA-Lactate, Urea, Ethylparaben, Gallic Acid, Propylparaben, Sodium Chloride, Sodium Benzoate, Geraniol, Linalool, Limonene