Pure aloe vera juice offers a unique combination of beneficial substances, it may be recommended as a supplement for detoxification cures.
Currently, more than 300 species of Aloe are known, Aloe Vera - Aloe Vera Barbadensis Miller is used in medicine and cosmetics. It grows in areas where soil never freezes, eg. Mexico and Brazil. Harvesting the aloe and the whole cleaning process is mostly manual work because the machine cleaning is not friendly. The quality of the juice is guaranteed and the content of aloin substance is negligible. The resulting product contains active substances whose strength has been known since time immemorial.
Juice of Aloe Vera Barbadensis Miller has about 200 high-quality all-natural ingredients. Among other are enzymes, vitamins, minerals, bioflavonoids, sugars (mucopolysaccharides) antrachiony, saponins (natural detergents, antiseptics), fatty acids and essential amino acids.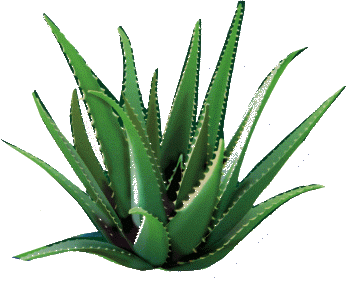 It is this group of active substances which brings positive effects on the human organism. It is particularly important that the mineral substances, trace elements, vitamins and other substances in the extract of Aloe Vera are in a mutually balanced ratio.
EFFECTS:
Vivi Aloe perfectly complements the treatment determined by doctor, helping to mitigate its possible side effects and disease progression. Supplies the body with important nutrients and thus it vitalizes and harmonizes. Vivi Aloe's great strength lies in the combination with other products Just - Nahrin. Aloe helps the body to use of nutritional substances from the diet and from supplements Nahrin. Apply their significant synergistic effect. When combining products, the effect may be up to four times higher.
DOSAGE:
Adults 40 ml (6 tablespoons), ages 3 and 20 ml (3 tablespoons) a day between meals, alone or diluted in a drink.
CAUTION:
Not suitable for children under 3 years. Keep out of the reach of children. Do not exceed the recommended daily dose. Do not use as a substitute for a varied diet. Once opened, store in the refrigerator (6 ° C), use within 3 months. Serve chilled. Shake well before use.
Ingredients - nahrin Vivi Aloe Classic 1000 ml
Nahrin Vivi Classic Aloe 1000 ml - INGREDIENTS:
Pure aloe vera juice 94 %, fructose, concentrate, lemon juice, preservative potassium sorbate
Supplement facts - nahrin Vivi Aloe Classic 1000 ml
nahrin Vivi Aloe Classic 1000 ml - NUTRITION FACTS:
Nutrition Facts

100 ml

Calories
24 kcal
Protein
0 g
Total Carbohydrate
6 g

-

Sugars
5,5 g

-

Polyols
0 g

-

Starch
0 g
Total Fat
0 g

-

Saturated Fat
0 g

-

Mono-unsaturated Fat
0 g

-

Poly-unsaturated Fat
0 g

-

Cholesterol
0 g
Salt
<0,1 g