JUST Thyme Essence Contains Thyme Essential Oils. ✅ 100% Natural Spray JUST Thyme Essence usually delivered within 2 days❗ We are happy to personally help with the selection.
JUST Thyme Bath Essence 75 ml - DESCRIPTION: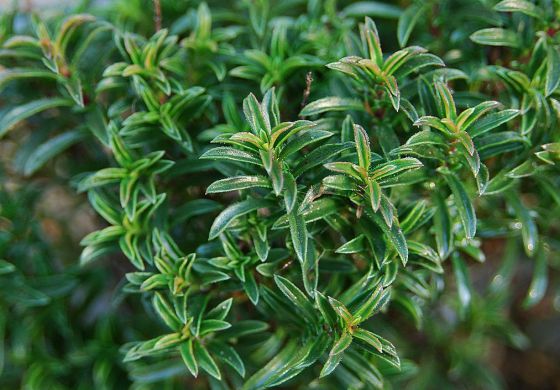 A combination of water and herbs are used as a natural healing means since the time of Ancient Egypt. JUST company decided to use the power of the basic forms of life - water and power of herbal extracts combined with essential oils and created series of baths to rejuvenate your body and mind, have beneficial effects on body organs and help prevent certain ailments.
Herbal Essences JUST help to harmonize the health of the organism. The bath thus has not effect directly on the affected body part, but on the body and mind as a whole.
Roman legionaries added the thyme into their world-famous baths to gain strength. Ants, which know about the effects of thyme, bring seeds into an anthill to keep it safe from the possible viruses and bacteria.
Thyme helps with long-term problems with the respiratory tract, urinary tract and overall immunity.
JUST Thyme Bath Essence 75 ml - EFFECTS:
antibacterial, anti-inflammatory, warming, against colds, coughs and flu, has relaxing effect, removes mental fatigue, strengthens, gives courage, determination, thyme is the most powerful tonic bodily energy "yang".
JUST Thyme Bath Essence 75 ml - USE:
Add 10-20 ml essence into a water filled bathtub and mix. Bath Essence contains no foaming agents!
Recommended bath temperature 33-37 ° C, for applications up to 20 minutes. For children up to 3 years use the essence with caution!
JUST Thyme Bath Essence 75 ml - PACKAGING:
Ingredients - JUST Thyme Bath Essence 75 ml
JUST Thyme Bath Essence 75 ml:
Polysorbate 20, Fragrance (Parfum), Water (Aqua), Prunus Amygdalus Dulcis (Sweet Almond) Oil, Glycerin, Eucalyptus Globulus Leaf Oil, Thymus Vulgaris (Thyme) Flower/Leaf/Stem Extract, Salvia Officinalis (Sage) Leaf Extract, Thymus Vulgaris (Thyme) Flower/Leaf Oil, Tocopherol, Sodium Chloride, Sodium Sulfate, Limonene, Linalool, Geraniol, Red 40 (CI 16035), Green 5 (CI 61570)