Iso─Tea Lemon - ionic isotonic drink with a lemon flavor will complement the energy and lost minerals to sportsmen or active living persons, students and workers. Ion drink supports activity and helps suppress fatigue, strengthens immunity and as precaution can be used against virus diseases, colds and flu.
Nahrin Iso─Tea Lemon 750 g - DESCRIPTION:
Nahrin ISO TEA lemon is an ionic isotonic drink with lemon flavor. Very quickly replenishes loss of energy, eg. during physical exertion, sports, excessive sweating or situations where there is a rapid loss of body fluids (eg. diarrhea, vomiting, bleeding, high fever, use of diuretics). 1 liter of drink prepared according to the instructions is a source of potassium and phosphorus. The product helps to protect cells from oxidative stress and the reduction of tiredness and fatigue. It is perfect for athletes, workers, as well as schoolchildren and students.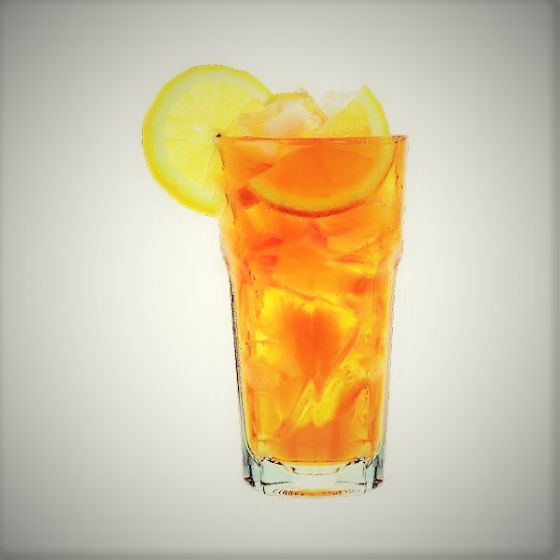 Isotonic means that the concentration of dissolved ions in the drink is about the same as the ion concentration in the blood - has the same osmotic pressure, so it is suitable for replenishing fluids after a load in the regeneration phase.
It contains vitamin C, which contributes to the normal function of the immune system, protects cells from oxidative stress, and reduces tiredness and fatigue. Further contributes to normal mental activity and normal functioning of the nervous system, to collagen formation for the normal function of blood vessels, bones, cartilages, gums, teeth and skin.
Further it contains potassium, which contributes to the normal functioning of muscles, nervous system, helps to maintain a normal blood pressure and phosphorus, which contributes to the normal function of cell membranes and to maintain a normal state of bones and teeth.
Phosphorus and vitamin C contributes to normal energy metabolism.
Nahrin Iso─Tea Lemon 750 g - PREPARATION:
1 heaping teaspoon (8 g) of powder stir in 100 ml of cold or warm water.
You can prepare up to 12 liters of drink from one package.
Nahrin Iso─Tea Lemon 750 g - CAUTION:
Intended for special nutrition. Suitable at increased physical performance. It contains caffeine.
Not suitable for registered athletes with regard to doping (100 ml drink contains 12 mg of caffeine from tea).
Caffeine is not added to the product. It is bonded to thein from the extract of black tea.
Store closed in a dry place away from heat.
Nahrin Iso─Tea Lemon 750 g - PACKAGING:
750 g
Ingredients - nahrin Iso-Tea Lemon 750 g
nahrin Iso─Tea Lemon 750 g
sugar (sucrose), maltodextrin, fructose, glucose, minerals (sodium citrate, potassium hydrogen phosphate, dicalcium phosphate, magnesium carbonate, salt) of black tea extract 3.5%, lemon juice powder, acidity regulator: Citric acid vitamin C, natural lemon aroma