The broth in the form of paste without fat is ideal for quick preparation of soups. Simple preparation, good packaging. The package contains 200 portions.
Nahrin Beef Broth 500 g - DESCRIPTION: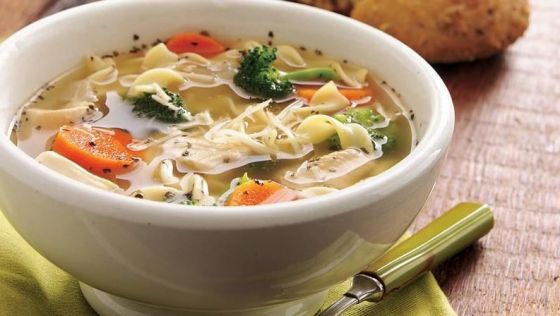 Broths are an excellent substitute of conventional soups for its low fat and cholesterol. Broths of nahrin company have reduced salt content, but because of vegetable extract are rich in wonderful flavors and aromas are suitable helper in every kitchen when preparing soups, sauces, snacks, etc.
They have a low calorie value and are easily digestible, therefore recommended in reducing body weight, after surgery, for various health diets. Thanks to a large variety of combinations and flavors among broths nahrin offers something for everyone, it dissolves well in cold water and for their strong concentration you can prepare many meals.
Nahrin Beef Broth 500 g is broth in the paste form having a reduced salt content. It is suitable for quick and easy preparation of consommé with a very low energy value (2.5 kcal/portion). Suitable also for seasoning sauces and pasta. Since it does not contain fat and cholesterol, it is very suitable for people on a diet.
nahrin Beef Broth 500 g - EFFECTS:
contains no fat or cholesterol, affects digestion process, is suitable for kidney or stomach diseases, swelling, high blood pressure
nahrin Beef Broth 500 g - USE:
1/2 teaspoon (about 2.5 g) of the mixture, pour 1/4 liter of hot or cold water (1 preparing plates). Packing enough for cca 200 portions.
nahrin Beef Broth 500 g - CAUTION:
After opening, store in refrigerator. Since, it does not contain fat, may be partially darkening of the top layer, which does not affect the quality or taste.
nahrin Beef Broth 500 g - PACKAGING:
500 g
Ingredients - Nahrin Beef Broth 500 g
nahrin Beef Broth 500 g:
edible salt with iodine, seasoning mix (soy), flavor enhancers and flavor (sodium glutamate, inosinan, sodium guanylate, sodium), yeast extract, beef extract 7.5%, natural meat flavoring (s * ** wheat *), spices, parsley.