Cosmos Achiote has an effect on digestion and is suitable for a healthy lifestyle. Achiotes by Dr. Popov contains only dried and ground seeds retain all active substances.
DESCRIPTION: Cosmos Achiote 14,5 g - 60 capsules (Dr. Popov)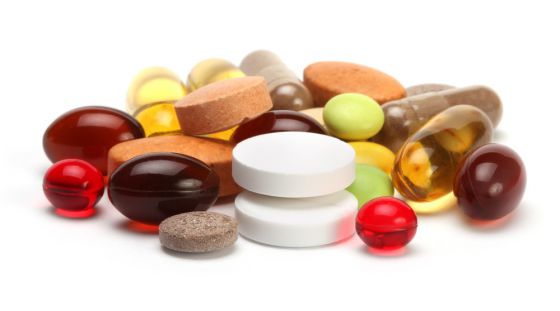 Cosmos Achiote is a purely natural product (ground seeds Achiote in a gelatin capsule) from Cosmos in traditional Peruvian medicine very popular.
Dried leaves are called achiote and ingredients, inter alia flavonoids, alkaloids, saponins and steroids.
Achiote is abundantly fruiting shrub or small tree grows to a height of 5-10 m, and is known under the name Achiote Spanish or Portuguese name uruca.
It occurs in South and Central America, the Caribbean, and it can be found in some areas of Mexico, at an altitude of 1200 m. The tree is literally packed with brightly colored pods.
Across the rainforests of South America's indigenous Indian tribes herb used since time immemorial.
A long tradition of use contributed to its expansion into the US and Europe.
Supplements are specific food categories.
Generally they contain a broad range of vitamins, minerals and other substances.
Dietary supplements used in the event that our body does not receive enough of these substances from their diet or as a precaution.
The products are approved by the Ministry of Health as a dietary supplement.
EFFECTS: Cosmos Achiote 14,5 g - 60 capsules (Dr. Popov)
For more information about this product, unfortunately, we can not be disclosed because it would be in accordance with Regulation of the European Parliament and Council Regulation (EC) no. 1924/2006 health claims that can not be disclosed. We publish only those health claims that have been approved by the European Commission. As an example, approved a health claim for the water we claim: "It contributes to the maintenance of normal physical and cognitive functions, contributes to the maintenance of normal regulation of body temperature." Wherein the water must also be consumer is informed that in order to obtain the claimed effect must provide a daily intake of at least 2 liters of water. Let every visitor of which draw their own conclusion.
USE: Cosmos Achiote 14,5 g - 60 capsules (Dr. Popov)
Dosage: 1-2 capsules a day at regular intervals.
The capsules should be swallowed whole.
WARNING: Cosmos Achiote 14,5 g - 60 capsules (Dr. Popov)
Do not exceed the recommended daily dose. This product has been marketed as a dietary supplement. It is not a cure and does not have an approved medicinal properties. It is not intended as a substitute for a varied diet. Not for children under 3 years of age. Keep out of reach of children.
PACKAGING: Cosmos Achiote 14,5 g - 60 capsules (Dr. Popov)
60 capsules
Ingredients - Cosmos Achiote 14,5 g - 60 capsules (Dr. Popov)
INGREDIENTS: Cosmos Achiote 14,5 g - 60 capsules (Dr. Popov)
ground seeds Achiote, gelatine capsule