Amix SyneMax accelerates fat burning and metabolism in the body of an athlete. SyneMax from Amix supports the immune system and lowers blood sugar levels. Maximum support your performance, effective dosage.
DESCRIPTION: Amix SyneMax 90 capsules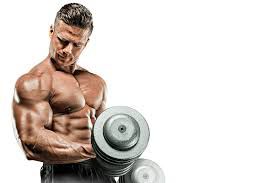 Synephrine is a natural source ephedrine, which accelerates the process of metabolism and fat burning.
Guarana is a source of caffeine to counteract the feeling of fatigue and exhaustion.
Green tea extract promotes thermogenesis and fat metabolism.
It supports immunity.
Ginger has a slightly stimulating effect and promotes digestion.
Bile extract of willow bark (Salicin) helps to increase internal thermogenesis.
* Speeds up the metabolism process
* Promotes fat burning
* Supports energy stimulation and internal thermogenesis
The metabolism of the human body or metabolism, is an integral part of the functioning of the human organism.
Its proper function affects digestion, for example, is also important in weight loss.
Metabolism in the body is constantly working, and therefore needs a regular supply of substances that will maintain its operation, and were you just help SyneMax by Amix.
USE: Amix SyneMax 90 capsules
Dosage:
1 capsule 30 to 45 minutes before workout.
WARNING: Amix SyneMax 90 capsules
Not intended for children, pregnant and nursing women.
The product is not intended to substitute varied diet.
Do not exceed the recommended daily dose!
Keep out of reach of children!
Store in 25 ° C.
Protect against frost!
Producer is not liable for any damage caused by improper use or storage.
Contains caffeine, it is not suitable for registered athletes.
PACKAGING: Amix SyneMax 90 capsules
90 capsules
EFFECTS: Amix SyneMax 90 capsules
For more information about this product, unfortunately, we can not be disclosed because it would be in accordance with Regulation of the European Parliament and Council Regulation (EC) no. 1924/2006 health claims that can not be disclosed. We publish only those health claims that have been approved by the European Commission.
Ingredients - Amix SyneMax 90 capsules
INGREDIENTS: Amix SyneMax 90 capsules
guarana extract (caffeine 55 mg), extract of willow bark (salicin 30mg), gelatine capsule (gelatine, water, dye, titanium dioxide), green tea extract (50% polyphenols, 30% catechins), extract of ginger, naringin, stabilizer: hydroxypropylmethylcellulose (Methocel ®), Citrus aurantium extract (10 mg synephrine), anticaking agent: magnesium stearate, silicon dioxide
Active substances:

Dose

1 capsules

Guarana extract

250 mg

Extract of bark of white willow

200 mg

Green Tea extract

100 mg

Ginger extract

50 mg

Naringin

50 mg

Synephrine

10 mg