Amix Amino Pills contains all 8 essential amino acids. Amino Pills from Amix is ideal for periods of intense exercise and body shaping. Sports Nutrition Amix at the best price at AlfaFit.cz!
DESCRIPTION: Amix Amino Pills 660 tablets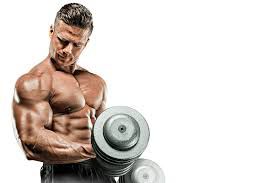 Amix Amino Pills is an ideal amino acid preparation for intensive exercise and body shaping thanks to its very low fat and sugar content.
Amino Pills is based on the unique "Triple source amino complex" complex, which consists of whey hydrolyzate, beef hydrolyzate and soy protein isolate.
This mix provides the body with a balanced spectrum of high quality amino acids.

* Contains all 8 essential amino acids

* Excellent nutritional quality

* Ideal for drawing period

Keep in mind that with intense and long-lasting physical performance, there is a high consumption of energy sources, including amino acids.
With increasing activity duration, the reserves of muscle and liver glycogen are decreasing - readily available sources of glucose.
In the advanced stages of the training or race, the risk of a drop in blood sugar increases, resulting in a significant drop in performance.
Amix Amino Pills will provide amino acids into your body.
USE: Amix Amino Pills 660 tablets
Dosage:
5 tablets twice or thrice daily between meals.
Wash down with plenty of water.
For maximum effect, add a dose before bedtime.
WARNING: Amix Amino Pills 660 tablets
Not for children, pregnant and nursing women. The product is not intended for use as a replacement for a varied diet. Do not exceed the recommended daily dose! Keep out of reach of children! Store in a dry place at temperatures up to 25 °C. Protect against frost! The manufacturer is not responsible for any damage caused by improper use or storage. After opening, use up to 5 months.
Allergens: It may contain traces of milk, eggs, soy and crustaceans.
PACKAGING: Amix Amino Pills 660 tablets
330 tablets
EFFECTS: Amix Amino Pills 660 tablets
For more information about this product, unfortunately, we can not be disclosed because it would be in accordance with Regulation of the European Parliament and Council Regulation (EC) no. 1924/2006 health claims that can not be disclosed. We publish only those health claims that have been approved by the European Commission.

Ingredients - Amix Amino Pills 660 tablets
INGREDIENTS: Amix Amino Pills 660 tablets
bovine hydrolyzed protein, hydrolyzed whey protein (from milk), soy protein isolate, anticaking agent: microcrystalline cellulose, silicon dioxide; stabilizer: sodium carboxymethylcellulose, anticaking agent: magnesium stearate