Amix Beta Bolix promote strength and recovery after exercise. Beta Bolix from Amix contains Creatine, which will improve your athletic performance and prolong the intensity of your workout.
DESCRIPTION: Amix Beta Bolix 90 tablets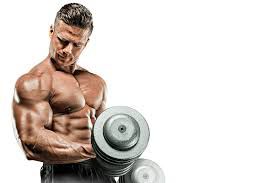 Revolutionary Beta-Alanine (CarnoSyn®) in a unique combination with Creatin Ethyl Esterem (an advanced form of Creatine - esterified creatine).

Beta-alanine is a non-essential amino acid that is naturally found in the beta amino acid spectrum and is classified as a non-protein amino acid.

Beta-alanine is obtained from natural sources that are rich in dipeptides such as chicken, pork and beef, or fish.

* Supports increased muscle strength

* Helps improve performance and delays muscle fatigue

* Supports increased anaerobic and aerobic endurance

Major effects of creatine include increased energy production in cells.
To understand this process, it is first necessary to get to know how the cells of the human body actually acquire energy.
The results of clinical trials show that creatine is one of the most effective substances that is a suitable supplement for intensive exercise.
Creatine is one of the best food supplements to boost energy in power and performance sports.
USE: Amix Beta Bolix 90 tablets
Dosage:
3 tablets about 30-45 minutes before workout.
WARNING: Amix Beta Bolix 90 tablets
Not for children, pregnant and nursing women. The product is not intended for use as a replacement for a varied diet. Do not exceed the recommended daily dose! Keep out of reach of children! Store in a dry place at temperatures up to 25 °C. Protect against frost! The manufacturer is not responsible for any damage caused by improper use or storage. After opening, use up to 5 months.
Allergens: It may contain traces of milk, eggs, soy and crustaceans.
PACKAGING: Amix Beta Bolix 90 tablets
90 tablets
EFFECTS: Amix Beta Bolix 90 tablets
For more information about this product, unfortunately, we can not be disclosed because it would be in accordance with Regulation of the European Parliament and Council Regulation (EC) no. 1924/2006 health claims that can not be disclosed. We publish only those health claims that have been approved by the European Commission.
Ingredients - Amix Beta Bolix 90 tablets
INGREDIENTS: Amix Beta Bolix 90 tablets
creatine ethyl ester HCl, beta-alanine (Carnosyn®), anticaking agent: microcrystalline cellulose, magnesium stearate, silica; Stabilizers: calcium hydrogen phosphate, croscarmellose