Amix Creatine Monohydrate is ultra micronized creatine monohydrate. Creatine Monohydrate from Amix supports a maximum energy supply - enhancing the energy potential, your explosive strength, speed up recovery and muscle building. Maximizing performance, the maximum effect of physical exercise.
DESCRIPTION: Amix Creatine Monohydrate 500 g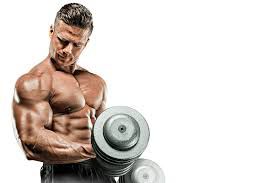 Ultra-micronised creatine monohydrate guarantees maximum quality, cleanliness and better usability.

By adhering to the recommended dosage, creatine improves physical performance in subsequent short-term intervals of high-intensity physical performance.

* Supports the increase in strength

* Helps faster regeneration

* Supports muscle growth

Effect of Creatine Monohydrate:

* Greater strength and muscle stamina during your workout is a support for more effective workouts.
The harder you train, the more increments you get.

* Faster regeneration will allow you a higher frequency of workouts.
The faster your body recovers after a hard workout, the better you'll get next.
If you have heavy "dead moves" in the training schedule on Monday, and heavy squats on Wednesday - quick regeneration will allow you to regenerate from Monday and Wednesday to "go" to 100%.

* Creatine affects the size of muscle cells.
Previous studies have shown that creatine supplementation increases the volume of water retained in muscle cells.
This gives the muscle cells more volume, and it positively balances the nitrogen balance.

* Creatine has anti-catabolic properties.
Further studies show that creatine can reduce catabolic processes in the muscles and allow them to grow steadily.
USE: Amix Creatine Monohydrate 500 g
Dosage:
The daily dose is 5 g (2 teaspoons) of about 30 to 60 minutes prior to exercise.
Taking creatine monohydrate, consume sufficient water to maximize hydration and improve metabolic functions.
To maximize results it is important regular intake of quality protein.
Consuming optimally immediately after a workout, along with protein or carbohydrate drink.
WARNING: Amix Creatine Monohydrate 500 g
Not suitable for children under 12 years of age, pregnant and nursing women. Do not exceed the recommended daily dosage. The product is not intended to be used as a substitute for a varied diet. Keep out of the reach of children. Stored in a dry place below 25 °C, protected from direct sunlight and mrazem.Výrobce not responsible for inappropriate use or storage. Food for special nutrition. Suitable for athletes and people at increased physical performance.
PACKAGING: Amix Creatine Monohydrate 500 g
500 g
EFFECTS: Amix Creatine Monohydrate 500 g
For more information about this product, unfortunately, we can not be disclosed because it would be in accordance with Regulation of the European Parliament and Council Regulation (EC) no. 1924/2006 health claims that can not be disclosed. We publish only those health claims that have been approved by the European Commission.
Ingredients - Amix Creatine Monohydrate 500 g
INGREDIENTS: Amix Creatine Monohydrate 500 g
pure creatine monohydrate
Active substances:

Dose

5 g

Creatine monohydrate

5000 mg