Amix BCAA Gold is a modern form of the branched amino acids L-Leucine, L-Isoleucine and L-Valine 2: 1: 1 in tablets! Best quality BCAA Amix at the best price. Sports Nutrition Amix cheaply on AlfaFit.cz!
DESCRIPTION: Amix BCAA Gold 150 tablets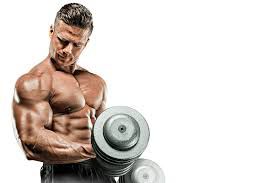 Amix BCAA Gold is the tablet form of branched chain amino acids L-leucine, L-isoleucine, L-valine in a 2:1:1.
Essential amino acids are essential components of proteins that support the creation and maintenance of muscles.
Each tablet contains 1000 mg of BCAA.
* Supports muscle growth
* Protects muscles from loss
* Helps regeneration
In the event that you are taking a long time BCAA, this has resulted in increased release of growth hormone and insulin.
BCAA acts anabolically.
If you are taking BCAA immediately before exercise can prevent a decline in testosterone levels and vice versa even lead to its rise which will welcome all athletes either a power or endurance.
USE: Amix BCAA Gold 150 tablets
Dosage:
The basic daily dose is 3 tablets.
Take 3 tablets 30-60 minutes before exercise or 3 tablets immediately after physical exercise.
WARNING: Amix BCAA Gold 150 tablets
Not for children, pregnant and nursing women. The product is not intended for use as a replacement for a varied diet. Do not exceed the recommended daily dose! Keep out of reach of children! Store in a dry place at temperatures up to 25 °C. Protect against frost! The manufacturer is not responsible for any damage caused by improper use or storage. After opening, use up to 5 months.
Allergens: It may contain traces of milk, eggs, soy and crustaceans.
PACKAGING: Amix BCAA Gold 150 tablets
150 tablets
EFFECTS: Amix BCAA Gold 150 tablets
For more information about this product, unfortunately, we can not be disclosed because it would be in accordance with Regulation of the European Parliament and Council Regulation (EC) no. 1924/2006 health claims that can not be disclosed. We publish only those health claims that have been approved by the European Commission.
Ingredients - Amix BCAA Gold 150 tablets
INGREDIENTS: Amix BCAA Gold 150 tablets
L-Leucine, L-Isoleucine, L-Valine, anticaking agent: microcrystalline cellulose; Stabilizers: di-calcium phosphate, croscarmellose, glidants: magnesium stearate, silicon dioxide