Aloe Vera gel containing 90% aloe vera. Intensely moisturizes and pleasantly cools the skin. Gel is suitable for use on problem skin.
DESCRIPTION: LR Aloe Vera moisturizing concentrated gel 100 ml
Aloe Vera gel in its almost original form and consistency, contains 90% aloe vera.
Refreshing gel for irritated and dry skin.
It can also be applied to dry and problematic skin.
Intensively and quickly hydrates the skin.
Cooling pleasantly.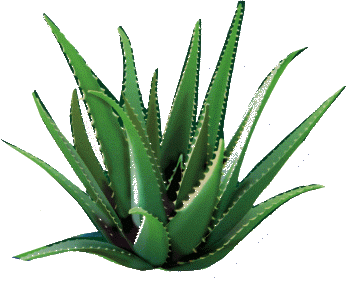 Aloe Vera
is monocotyledonous, perennial, evergreen, succulent herb with a rosette of long and fleshy on the outskirts sparsely spiny leaves. Aloe vera is used for thousands of years as a medicinal plant, and its use has spread throughout the world. It is a popular herb in healing and in the local medicine and is part of many cosmetic products.
Aloe provides two different products with different action and the use, known as the gel and latex. Aloe gel is topically applied particularly to sunburns, minor wounds and abrasions, latex acts when administered internally, among others. As drastic purgative. The main active substances contained in aloe vera includes polysaccharide acemannan and latex glycoside barbaloin. Aloe Vera is also grown as a houseplant.
EFFECTS: LR Aloe Vera moisturizing concentrated gel 100 ml
For more information about this product, unfortunately, we can not be disclosed because it would be in accordance with Regulation of the European Parliament and Council Regulation (EC) no. 1924/2006 health claims that can not be disclosed. We publish only those health claims that have been approved by the European Commission. As an example, approved a health claim for the water we claim: "It contributes to the maintenance of normal physical and cognitive functions, contributes to the maintenance of normal regulation of body temperature." Wherein the water must also be consumer is informed that in order to obtain the claimed effect must provide a daily intake of at least 2 liters of water. Let every visitor of which draw their own conclusion.
USE: LR Aloe Vera moisturizing concentrated gel 100 ml
If necessary, apply to the skin and massage.
WARNING: LR Aloe Vera moisturizing concentrated gel 100 ml
Store in a dry, cool and dark place. Do not expose to sunlight. Do not freeze. Producer is not liable for any damages caused by improper use or storage.
PACKAGING: LR Aloe Vera moisturizing concentrated gel 100 ml
100 ml
Ingredients - LR Aloe Vera moisturizing concentrated gel 100 ml
INGREDIENTS: LR Aloe Vera moisturizing concentrated gel 100 ml
Aloe Barbadensis Leaf Juice, Aqua (Water), Glycerin, Acrylates/C10-30 Alkyl Acrylate Crosspolymer, Phenoxyethanol, Sodium Hydroxide, Ethylhexylglycerin, Tocopherol, Allantoin, Lactic Acid, Citric Acid, Potassium Sorbate, Sodium Benzoate