JUST Lamelloderm Cream is an original lamellar cream from the JUST cosmetics line. ✅ JUST quality products are usually delivered within 2 days❗ Wide selection of JUST products now for even better price. We will be happy to advise you on choosing the right product.
JUST Lamelloderm Cream 100ml - DESCRIPTION: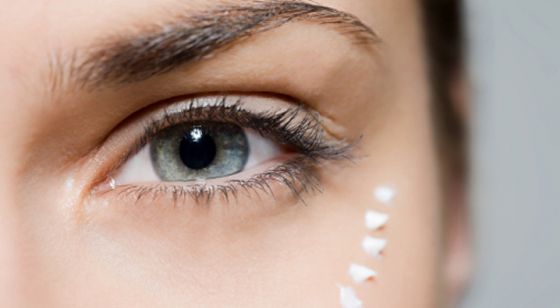 Have you tried everythink and your skin is still dry and tense? Do you feel a constant striving for a better result as so tired as your skin? Let us introduce JUST Lamellar line of products that come with an innovative composition and method to prevent drying of the skin and have it still smooth and well nourished.
If you prefer products without perfumes, dyes, preservatives, mineral oils and silicones, it is JUST Lamelloderm Cream 100 ml just for you. Cream uses so-called Lamellar structure which is the same as the natural protective barrier of the stratum corneum of your skin. After applying to the damaged or problematic areas of the skin it creates so-called. "Second skin" or protective layer thanks to that necessary nutrients get through better into skin cells.
Whether you are twenty or fifty, acne, psoriasis and eczema are the problems that bother us at any age and can get us to the bottom. Use the unique structure and quality of natural products from lamellar line from brand JUST and you will not regret it.
The active ingredient in JUST Lamelloderm Cream 100 ml:
* Shea butter, argan oil, jojoba oil, extract of Cardiospermum halicacabum (balloon plant), Extract of black cumin, extract of barberry, extract of liquorice
JUST Lamelloderm Cream 100ml - EFFECTS:
Lamellar structure creates a protective film identical to the natural protection of the skin that retains moisture. The cream enhances the feeling of softness of the skin, soothes irritation, itching and skin tension, improves overall skin immune resistance against the external environment
JUST Lamelloderm Cream 100ml - USE:
Massage into the skin every morning and night or after a bath / shower.
JUST Lamelloderm Cream 100ml - PACKAGING:
100 ml
Ingredients - JUST Lamelloderm Cream 100 ml
JUST Lamelloderm Cream 100 ml
Water (Aqua), Caprylic/Capric Triglyceride, Glycerin, Pentylene Glycol, Dicaprylyl Carbonate, Argania Spinosa Kernel Oil, Butyrospermum Parkii (Shea) Butter, Hydrogenated Lecithin, Tocopheryl Acetate, Dicaprylyl Ether, Simmondsia Chinensis (Jojoba) Seed Oil, Glycyrrhetinic Acid, Berberis Vulgaris Bark Extract, Glycyrrhiza Glabra (Licorice) Root Extract, Cardiospermum Halicacabum Seed Extract, Cetyl Alcohol, Stearyl Alcohol, Nigella Sativa Seed Oil, Squalane, Acrylates/C10-30 Alkyl Acrylate Crosspolymer, Sodium Hydroxide, Xanthan Gum, Ceramide 3