LR Aloe Vera smoothing hand cream is suitable for everyday hand care, due to the content of 35% aloe vera gel and calendula extract, your hands will be hydrated, soft and smooth.
DESCRIPTION: LR Aloe Vera smoothing hand cream 75 ml
Intensive care is especially suited for strained or dried hands and nails. Aloe Vera cream nourishes and soothes the stressed hands every day.

35% Aloe Vera and bio marigold extract promote hydration.

It is quickly absorbed and leaves the skin soft.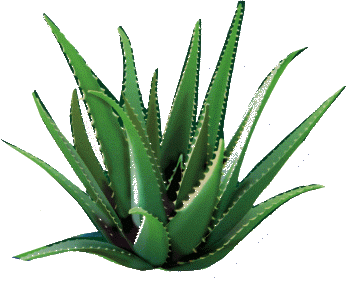 Aloe Vera
is monocotyledonous, perennial, evergreen, succulent herb with a rosette of long and fleshy on the outskirts sparsely spiny leaves. Aloe vera is used for thousands of years as a medicinal plant, and its use has spread throughout the world. It is a popular herb in healing and in the local medicine and is part of many cosmetic products.
Aloe provides two different products with different action and the use, known as the gel and latex. Aloe gel is topically applied particularly to sunburns, minor wounds and abrasions, latex acts when administered internally, among others. As drastic purgative. The main active substances contained in aloe vera includes polysaccharide acemannan and latex glycoside barbaloin. Aloe Vera is also grown as a houseplant.
USE: LR Aloe Vera smoothing hand cream 75 ml
Apply as needed several times a day.
Apply a reasonable amount of hand and nail cream.
Sprinkle the cream until it is fully absorbed.
WARNING: LR Aloe Vera smoothing hand cream 75 ml
Store in a dry, cool and dark place. Do not expose to sunlight. Do not freeze. Producer is not liable for any damages caused by improper use or storage.
PACKAGING: LR Aloe Vera smoothing hand cream 75 ml
75 ml
EFFECTS: LR Aloe Vera smoothing hand cream 75 ml
For more information about this product, unfortunately, we can not be disclosed because it would be in accordance with Regulation of the European Parliament and Council Regulation (EC) no. 1924/2006 health claims that can not be disclosed. We publish only those health claims that have been approved by the European Commission.
Ingredients - LR Aloe Vera smoothing hand cream 75 ml
INGREDIENTS: LR Aloe Vera smoothing hand cream 75 ml
Aqua (Water), Aloe Barbadensis Leaf Juice, Glyceryl Stearate, Isopropyl Palmitate, PEG-20 Glyceryl Stearate, Propylene Glycol, Ethylhexyl Stearate, Neopentyl Glycol Diheptanoate, Cetearyl Alcohol, Phenoxyethanol, Glycerin, Carbomer, Tocopheryl Acetate, Panthenol, Sodium Hydroxide, Parfum (Fragrance), Ethylhexylglycerin, Allantoin, Calendula Officinalis Flower Extract, Hexyl Cinnamal, Lactic Acid, Limonene, Butylphenyl Methylpropional, Potassium Sorbate, Citric Acid, Hydroxyisohexyl 3-Cyclohexene Carboxaldehyde, Sodium Benzoate, Citronellol, Alpha-Isomethyl Ionone, Geraniol, Linalool, Sorbic Acid