Nutrend HMB is effective sports nutrition products, which effectively stimulates your training and protects muscles from degeneration in the period when they are not stressed by exercise. A wide range of sports nutrition products Nutrend at the best prices only on AlfaFit.cz! Take advantage of our significant discounts and great prizes for world-class sports nutrition. Save by purchasing in our e-
DESCRIPTION: Nutrend HMB 4500 - 100 capsules
These capsules protects muscle mass and promote muscle growth, because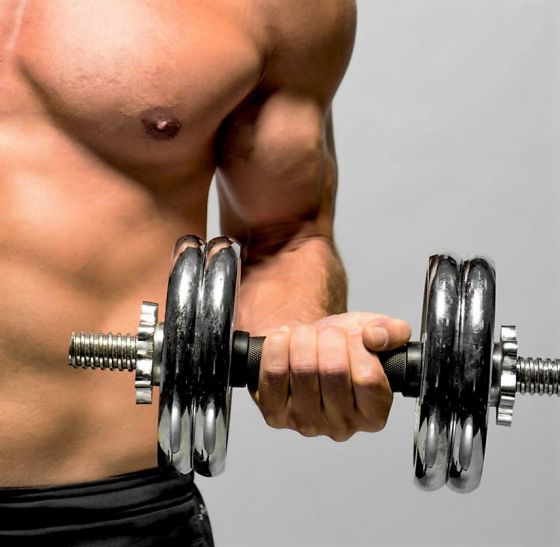 they are searched among athletes. HMB is essential in protein synthesis and in small quantities it creates the body itself, as a product of metabolism of the amino acid L-leucine. L-leucine would however have to be adopted in a large amount in order to achieve an effective dose of HMB, therefore, we offer the product at an ideal and accessible form. In each capsule is 900 mg HMB. With these capsules will experience a steady increase in muscle mass and protection against the catabolism.
The product is designed to increase muscle mass, muscle protection before catabolic reactions and hard sporting individuals.
EFFECTS: NUTREND HMB 4500 - 100 capsules
For more information about this product, unfortunately we can not be disclosed because it would be in accordance with Regulation of the European Parliament and Council Regulation (EC) no. 1924/2006 health claims that can not be disclosed. We publish only those health claims that have been approved by the European Commission. As an example of an approved health claim might claim for water: "It contributes to the maintenance of normal physical and cognitive functions, contributes to the maintenance of normal regulation of body temperature." Wherein the water must also be consumer is informed that in order to obtain the claimed effect is necessary to provide a daily intake of at least 2 liters of water. Let every visitor of which draw their own conclusions.
USE: Nutrend HMB 4500 - 100 capsules
• The daily dose for athletes is 5 capsules.
• Training days: take 3 capsules 60 minutes before training and 2 more capsules immediately after training.
• training days: take 3 capsules 30 minutes before breakfast and 2 capsules 30 minutes before lunch.
• Do not exceed the recommended dosage.
According to recommended dosage swallow capsules gradually and drink plenty of water. Not suitable Milk and alcoholic drinks. Do not bite the capsule!
WARNING: Nutrend HMB 4500 - 100 capsules
Food supplement suitable especially for athletes.
It does not replace a varied diet. Not intended for children, pregnant and lactating women. Keep out of reach of children! Store in a dry place below 25 ° C away from direct sunlight. Do not freeze. Producer is not liable for any damages caused by improper use or storage.
PACKAGING: Nutrend HMB 4500 - 100 capsules
100 capsules
Ingredients - Nutrend HMB 4500 – 100 capsules
INGREDIENTS: NUTREND HMB 4500 – 100 capsules
3-hydroxy-3-methylbutyrate, calcium gelatine capsule (gelatin capsule, a dye, titanium dioxide).