Nutrend Kre-Alkalyn is the strongest form of creatine excels in high absorption in the organism. Support your performance with Kre-Alkalyn's creatine from Nutrendu - sports nutrition professionals. The strongest form of creatine for the best price just for us - Kre-Alkalyn in pure form without compromises. Shop with us and save your money to buy AlfaFit.cz
DESCRIPTION: NUTREND Kre-Alkalyn 1500 - 120 capsules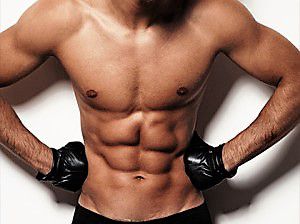 750 mg of creatine per capsule in recently patented a form which is highly stable in the gastrointestinal tract and absorption in the organism. It is generally known that the pH of the solution is lower, the faster becomes inoperable. However, if the pH rises above 7, metamorphosis slows down until it stops. Kre-Alkalyn 1500 is about 12. With capsule form is easier to use.
It is designed for efficient improvement of regeneration, promote muscle growth, intensive sporting individual.
EFFECTS: NUTREND Kre-Alkalyn 1500 - 120 capsules
For more information about this product, unfortunately we can not be disclosed because it would be in accordance with Regulation of the European Parliament and Council Regulation (EC) no. 1924/2006 health claims that can not be disclosed. We publish only those health claims that have been approved by the European Commission. As an example of an approved health claim might claim for water: "It contributes to the maintenance of normal physical and cognitive functions, contributes to the maintenance of normal regulation of body temperature." Wherein the water must also be consumer is informed that in order to obtain the claimed effect is necessary to provide a daily intake of at least 2 liters of water. Let every visitor of which draw their own conclusions.
USE: NUTREND Kre-Alkalyn 1500 - 120 capsules
2-4 capsules about 45-60 minutes before workout. 2-4 capsules shortly after the end of exercise. Maximum 4 capsules daily. Do not exceed the recommended dosage. According to recommended dosage swallow capsules gradually and drink plenty of water. Not suitable Milk and alcoholic drinks. Do not bite the capsule!
Use creatin products always in combination with carbohydrates. This ensures better usability and efficiency of the supplied creatine.
WARNING: NUTREND Kre-Alkalyn 1500 - 120 capsules
Intended for special nutrition.
Not intended for children, pregnant and lactating women. Keep out of reach of children! Store in a dry place below 25 ° C, protected from direct sunlight. Do not freeze. Producer is not liable for damages caused by improper use or storage.
PACKAGING: NUTREND Kre-Alkalyn 1500 - 120 capsules
120 capsules
Ingredients - Nutrend KRE-ALKALYN 1500 - 120 capsules
INGREDIENTS: NUTREND Kre-Alkalyn 1500 - 120 capsules
creatine monohydrate - Kre-Alkalyn®, capsule (gelatine, titanium dioxide pigment).