The liquid herbal concentrate Energy ANNONA FORTE is recommended as supplementary therapy for cancer, as well as for hypertension or diabetes, for nervous disorders and depression. It has antiviral, antimicrobial and antiparasitic effects.
Energy Annona Forte 30 ml - DESCRIPTION:
Annona muricata is a traditional plant indigenous people of the Amazon regions of South America with a broad spectrum of effects.
Product Annona Forte is recommended as an adjunctive therapy in cancers and so if you're looking antiviral, antimicrobial and anti-parasitic effects or suffer from depression, stress and nervous disorders. It could be beneficial to people with hypertension or diabetes.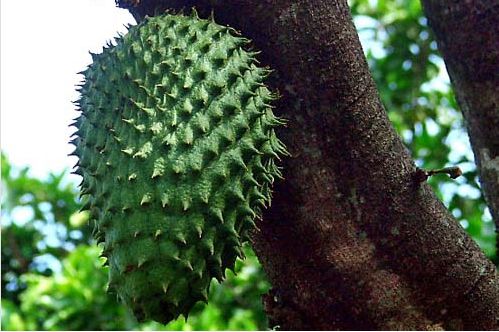 Annona muricata plant is also known as the Graviola. Her home is ovlasti Peruvian Amazon, especially the tropical region of Peru.
Evergreen tree of lower stature characterized by elongated leaves and tasty, known as Guanabana. Beneath the surface hiding sweet and creamy flesh that most of all resembles the combination of flavors of strawberry and banana. While the habitat of fruits represent a welcome delicacy in Europe are not readily available. Intolerant to transport, easy to bruise and then quickly degrades.
Annona use in traditional medicine can traced already in the pre-Columbian era. His use, all parts of the tree, including the bark, leaves, roots, fruits and even seeds. To achieve therapeutic effects Annona needed dosage, which is difficult to achieve in conventional manner e.g. left or tea dry extract in capsules. In preparation Annona forte is therefore chosen a proven super-concentrated extract, which is known from the company concentrates Energy.
Energy Annona Forte 30 ml - EFFECTS:
For more information about this product, unfortunately we can not be disclosed because it would be in accordance with Regulation of the European Parliament and Council Regulation (EC) no. 1924/2006 health claims that can not be disclosed. We publish only those health claims that have been approved by the European Commission. As an example of an approved health claim might claim for water: "It contributes to the maintenance of normal physical and cognitive functions, contributes to the maintenance of normal regulation of body temperature." Wherein the water must also be consumer is informed that in order to obtain the claimed effect is necessary to provide a daily intake of at least 2 liters of water. Let every visitor of which draw their own conclusions.
Energy Annona Forte 30 ml - USAGE:
2-7 drops 1 - 3 times a day. After three weeks followed by a week-long pause.
Energy Annona Forte 30 ml - CAUTION:
Not suitable for children under 3 years. Use during pregnancy and lactation, consult your doctor. Dietary supplements are not intended as a substitute for a varied diet. Store in a dry place, away from direct sunlight at a temperature of 10-25 ° C. Do not freeze. Keep out of reach of children.
Do not exceed the recommended daily dose!
Energy Annona Forte 30 ml - PACKING:
Glass bottle. 30 ml.
Ingredients - Energy Annona Forte - graviola 30 ml
Energy Annona Forte 30 ml - COMPOSITION:
Concentrated herbal extract 86% (Annona muricata) thickener - cellulose and xanthan gum, water, acidity regulator - citric acid, preservative - potassium sorbate.
Supplement facts - Energy Annona Forte - graviola 30 ml
Energy Annona Forte 30 ml - NUTRITION FACTS:
Nutrition Facts

100 g

Calories
541 kJ / 130 kcal
Protein
2,72 g
Total Carbohydrate
28,9 g

-

Sugars
3,5 g

-

Polyols
0 g

-

Starch
0 g
Total Fat
0,5 g

-

Saturated Fat
0,4 g

-

Mono-unsaturated Fat
0 g

-

Poly-unsaturated Fat
0 g

-

Cholesterol
0 g
Dietary Fiber
0 g
Sodium
0,2 g