Iswari young Barley is a food supplement in powder form, which is from young barley is rich in vitamins, minerals and enzymes.
DESCRIPTION: Iswari BIO young Barley 125 g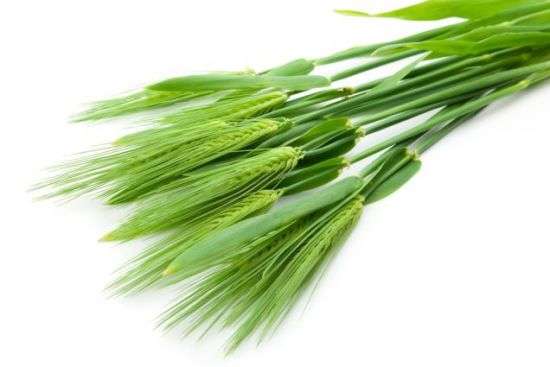 Powder from young barley from Iswari comes from young barley sprouts grown in New Zealand. Shoots are dried and pulverized, which is a rich source of nutrients. Young green shoots do not naturally contain gluten.
Young barley is one of the most popular green foods. Traditionally it is considered green foodstuff which has the strongest effect on the delivery of vitality. It is a rich source of enzymes such as e.g. unique SOD (superoxide dismutase), cytochrome oxidase, oxidase fatty acids, transhydrogenase, and many others that are necessary for metabolic incorporation of nutrients into the body. Total enzymes constitute up to 40% by weight of young barley.
Young barley is an excellent source of antioxidants in the form of beta-carotene, chlorophyll and many other enzymes.
In 1978 showed Japanese scientist Yoshihide Hagiwara, the young barley helps metabolize certain insecticides and chemical additives in the food. In the following year colleagues found that young barley contains a large amount of enzymes capable of neutralizing toxins (SOD, cytochrome oxidase, peroxidase, catalase, and d.).
Protein young barley contains 20 amino acids, incl. All essential that the body can not create itself.
EFFECTS: Iswari BIO young Barley 125 g
For more information about this product, unfortunately, we can not be disclosed because it would be in accordance with Regulation of the European Parliament and Council Regulation (EC) no. 1924/2006 health claims that can not be disclosed. We publish only those health claims that have been approved by the European Commission. As an example, approved a health claim for the water we claim: "It contributes to the maintenance of normal physical and cognitive functions, contributes to the maintenance of normal regulation of body temperature." Wherein the water must also be consumer is informed that in order to obtain the claimed effect must provide a daily intake of at least 2 liters of water. Let every visitor of which draw their own conclusion.
USE: Iswari BIO young Barley 125 g
Stir the contents of one teaspoon of soup, salad, fruit or vegetable juice, etc.
It is important to use only young barley in foods warm to 42 ° C, add a teaspoon of chili soup served on a plate already! Just so you get the full benefit of all substances which have been fully maintained during the sound treatment of young barley high temperature without any chemical treatment.
Green cocktail: 1 apple, a pinch of fresh ginger, 1 teaspoon of young barley powder, lemon or lime juice to taste, a handful of spinach. Mix and drink immediately.
Use max. 2 teaspoons per day, ie. 10 g.
WARNING: Iswari BIO young Barley 125 g
Regular consumption of young barley is not suitable for pregnant and breastfeeding women because toxic substances are eliminated, among others. Bodily fluids incl. milk!
Not suitable for children under 3 years of age.
It does not contain gluten.
PACKAGING: Iswari BIO young Barley 125 g
125 g
Ingredients - Iswari BIO young Barley 125 g
INGREDIENTS: Iswari BIO young Barley 125 g
100% Organic young barley
Vitamins, minerals:

100 g

Calcium

330 mg

Iron

100 mg

Copper

0,7 mg

Manganese

5,4 mg
vitamin

B2

2,4 mg

vitamin

B3

6 mg

vitamin

B6
1,3 mg
vitamin

C

191 mg

vitamin

E

6,8 mg