NUTREND CREAPORT is a creatine, which is a compound found in the human body and important in generating "instant" energy resources. If you use NUTREND CREAPORT this product will make your performance longer. We recommend long-term use with an emphasis on quality preparation for performance and subsequent regeneration. Take advantage of our extensive range of Nutrend sports nutrition!
DESCRIPTION: NUTREND CREAPORT 600 g - orange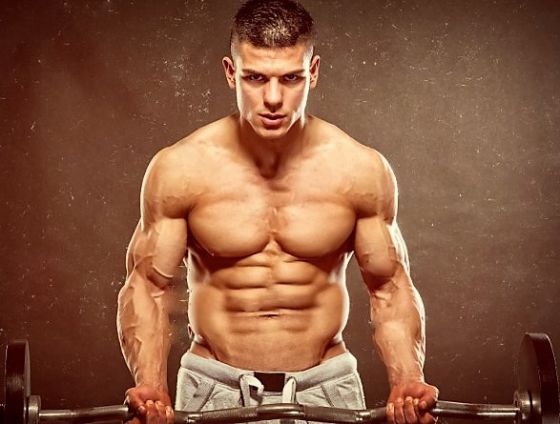 Content of the active combination with 5 different forms of creatine (creatine monohydrate, creatine pyruvate, creatine ethyl ester, tri-creatine malate, Kre-Alkalyn) in this product, it is more effective to muscle growth than normal creatine. With regular consumption of this product to increase the strength to maximum, thanks to the content of substances L-glutamine (1000 mg) and taurine (2000 mg) to improve muscle regeneration and mental fatigue. Creaport also contains the perfect amount of carbohydrates.
This creatine is designed to effectively improve recovery, maximum muscle growth, intense training athletes.
EFFEKTE: NUTREND CREAPORT 600 g - orange
For more information about this product, unfortunately we can not be disclosed because it would be in accordance with Regulation of the European Parliament and Council Regulation (EC) no. 1924/2006 health claims that can not be disclosed. We publish only those health claims that have been approved by the European Commission. As an example of an approved health claim might claim for water: "It contributes to the maintenance of normal physical and cognitive functions, contributes to the maintenance of normal regulation of body temperature." Wherein the water must also be consumer is informed that in order to obtain the claimed effect is necessary to provide a daily intake of at least 2 liters of water. Let every visitor of which draw their own conclusions.
USE: NUTREND CREAPORT 600 g - orange
• Training days: daily dose to promote efficiency and to stimulate the formation of muscle mass is 30 g after training
• training days: on training days using 30 g morning
To increase efficiency, we recommend using the so-called. Creatine cycles.
WARNING: NUTREND CREAPORT 600 g - orange
Food supplement with sugar and sweeteners. Especially suitable for athletes.
It does not replace a varied diet. Not intended for children, pregnant and lactating women. Keep out of reach of children. Store in a dry place below 25 ° C, away from direct sunlight. Do not freeze. Producer is not liable for damages caused by improper use or storage.
The product may contain traces of soy and milk proteins.
PACKAGING: NUTREND CREAPORT 600 g - orange
600 g
Ingredients - Nutrend CREAPORT 600 g - orange
INGREDIENTS: NUTREND CREAPORT 600 g - Orange
Ultimate Carb - Complex (glucose, maltodextrin), Power Crea - Complex (creatine monohydrate - Creapure®, creatine pyruvate, creatine ethyl ester HCl, tricreatine malate, creatine monohydrate - Kre-Alkalyn®) taurine, L-glutamine, flavor, anti-caking agents phosphate calcium and silica, sweeteners sucralose and acesulfame K, beta-carotene pigment.