Amix HydroBeef Peptide Protein is a highly efficient beef protein supplement. HydroBeef guaranteeing a unique quality and clarity with high biological value.
DESCRIPTION:

Amix HydroBeef Peptide Protein 1000 g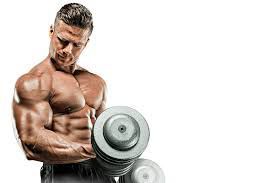 Amix HydroBeef Peptide Protein is an excellent bovine protein food supplement that guarantees superior quality and cleanliness with high biological value thanks to the revolutionary process of hydrolysis, purification and extraction. Fast-soluble and perfectly flavored protein made from fresh beef raw material and enriched with a unique blend of PepForm Triple-Matrix and Lactobacillus sporogenes LactoSpore.
- cured with Stevie and sucralose
- from the original Swedish raw material HydroBeef ™ Prollant Health Inc.
- excellent taste, consistency and easy solubility
Proteins are important for the entire human body, as many bodybuilders, athletes, focus on muscular tissue that makes up about 50% of the protein and it is important to know that proteins contain every tissue of the human body, which is: blood cells, Tendons, organs, bones, ligaments and also many enzymes and hormones is of a protein nature. If the goal of each one of us is to increase the muscle tissue, we need to supply more nitrogen to the body than the body loses in training and the only way to get everything into normal is protein!
USE:

Amix HydroBeef Peptide Protein 1000 g

Dosage: mix 40 g (2 scoops) protein with 300 ml of water or low-fat milk. Use a blender or shaker.
Take 1-3 times daily depending on your daily protein need.
WARNING:

Amix HydroBeef Peptide Protein 1000 g

Store in a dry place below 25 °C, carefully sealed, protected from direct sunlight and frost. Keep out of the reach of children. Producer is not liable for damages caused by improper usage or storage. Do not exceed the recommended daily dose. This product is not intended as a substitute for a varied diet. Use by the date indicated on the package. Once opened, use within 6 months. Designed for Special Events nutrition. unsuitable for children, pregnant and nursing women. Not suitable for diabetics and people with respiratory disease (eg., Asthma), heart disease, blood vessels, liver and kidney disorders and blood pressure.
PACKAGING:

Amix HydroBeef Peptide Protein 1000 g

1000 g
EFFECTS:

Amix HydroBeef Peptide Protein 1000 g

For more information about this product, unfortunately we can not be disclosed because it would be in accordance with Regulation of the European Parliament and Council Regulation (EC) no. 1924/2006 health claims that can not be disclosed. We publish only those health claims that have been approved by the European Commission.
Ingredients - Amix HydroBeef Peptide Protein 1000 g
INGREDIENTS:

Amix HydroBeef Peptide Protein 1000 g

Flavor chocolate&coconut, chocolate&cherry, peanut&caramel, mocha&chocolate&coffee

hydrolyzed beef protein peptide HydroBeef™, cocoa powder, maltodextrin, PepForm® - L-Leucine peptides (whey peptides / milk / L-Leucine peptides L-Leucine), PepForm® - BCAA peptides (whey peptides / milk /, BCAA peptides, L-Leucine, L-Isoleucine, L-Valine), Pep-Form® - Tryptophan peptides (whey peptides / milk / L-Tryptophan peptides L-Tryptophan), flavor, stabilizer: collagen hydrolyzate; sweeteners: sucralose, steviol glycoside and acesulfame-K; sodium chloride, anticaking agent: silicon dioxide; Lactospore® (Bacillus coagulans, maltodextrin)
Allergy Warning: The product may contain traces of egg, soy, gluten, shellfish, and peanuts
Supplement facts - Amix HydroBeef Peptide Protein 1000 g
NUTRITION FACTS: Amix HydroBeef Peptide Protein 1000 g
Flavor chocolate&coconut, chocolate&cherry, peanut&caramel, mocha&chocolate&coffee
Nutrition Facts

100 g

Dose

40 g

Calories
369,6 kcal
147,8 kcal
Protein
78 g
31,2 g
Total Carbohydrate
9 g
3,6 g

-

Sugars

<

1 g

<

0,3 g

-

Polyols
0 g
0 g

-

Starch
0 g
0 g
Total Fat
2,4 g
1 g

-

Saturated Fat
1,2 g
0,5 g

-

Mono-unsaturated Fat
0 g
0 g

-

Poly-unsaturated Fat
0 g
0 g

-

Cholesterol
0 g
0 g
Dietary Fiber
0 g
0 g
Sodium
1,7 g

<

0,7 g

Typical amino acid spectrum:

100 g

Dose

x g

L-Alanine
9 100 mg
L-Arginine
7 500 mg
L-Asparagic Acid
6 100 mg
L-Cysteine
100 mg
L-Glutamic Acid
0 g
Glycine
21 200 mg
L-Histidine
1 000 mg
L-Isoleucine**
1 800 mg
L-Leucine**
3 800 mg
L-Lysine*
3900 mg
L-Methionine*
900 mg
L-Phenylalanine*
2 500 mg
L-Proline
11 300 mg
L-Serine
3 300 mg
L-Threonine*
2 100 mg
L-Tyrosine
200 mg
L-Valine**
1 400 mg
L-Tryptophane*
3 000 mg
* EAA = essential amino acids
** BCAA = branched essential amino acids