Extrifit E.NOX Shock is a muscle pump for advanced bodybuilders. Maximizes power, pumping muscles and stimulates high intensity training.
DESCRIPTION: Extrifit E.NOX Shock 690 g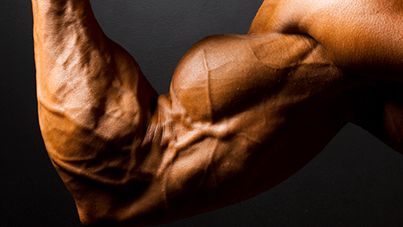 Team Extrifit has created a muscle pump for advanced bodybuilders. He eliminated it with all the needlessness and focused on the maximum dose of substances responsible for muscle blood flow + pumping + stimulation. The content of pumping substances is 10 times - 25 times higher and the pump is also 10 times - 25 times stronger, as confirmed by references by Extrifit team bodybuilders who have been testing the product for several months.
A unique, extremely powerful E.NOX Shock product has been created. It is a product designed to maximize strength for advanced exercise and bodybuilders. It contains the highest amount of active ingredients for pumping in the current market (up to 25 times higher than other products) and a powerful stimulant combination of performance-enhancing substances. This very powerful combination of active ingredients will help you achieve a truly high intensity of strength training and maximum muscle pumping. At the same time, your muscles will be better sourced after training, which is very important for the muscle growth process and the support of potting regeneration.
E.NOX Shock is the representative of the most modern generation of anabolizers. It is a powerful stimulant for the production of NO, namely nitric oxide, with a unique combination of active substances in a huge amount. Furthermore, E.NOX Shock contains a high dose of the three best forms of creatine. A completely new type of creatine is AKG creatine, which is a "hit" of the new time between creatine supplements thanks to its excellent absorption and usability, and hence high efficacy, tri-crested malate and creatine ethyl ester. This combination of three forms of creatine will provide you with the maximum energy for your workouts, and will boost your regenerative regeneration. For maximum deployment and concentration during training, E.NOX Shock also contains a complex of stimulants.
EFFECTS: Extrifit E.NOX Shock 690 g
For more information about this product, unfortunately, we can not be disclosed because it would be in accordance with Regulation of the European Parliament and Council Regulation (EC) no. 1924/2006 health claims that can not be disclosed. We publish only those health claims that have been approved by the European Commission. As an example, approved a health claim for the water we claim: "It contributes to the maintenance of normal physical and cognitive functions, contributes to the maintenance of normal regulation of body temperature." Wherein the water must also be consumer is informed that in order to obtain the claimed effect must provide a daily intake of at least 2 liters of water. Let every visitor of which draw their own conclusion.
USE: Extrifit E.NOX Shock 690 g
* 1 measuring cup = 15.3 g
* 1 dose = 3 measuring cups (45.9 g)
* Fitness athletes: Take 2 scoops from 15 to 20 minutes before training
* Advanced and performance athletes: Take 3 scoops 15-20 minutes before training
* E.NOX Shock is a powder that is easy to dissolve in water, tastes great and can consume it instantly
* Take 2 to 3 scoops of E.NOX Shock in 300-400 ml of water
* The content of the prepared drink is intended for direct consumption
WARNING: Extrifit E.NOX Shock 690 g
Suitable for athletes. Do not exceed the recommended daily dose. Not intended for children, lactating and pregnant women. Keep out of the reach of children. Not intended as a substitute for a varied diet. Store in a cool dry place, away from direct sunlight. Use within 3 months of opening.
PACKAGING: Extrifit E.NOX Shock 690 g
690 g