Express Diet 5-day ketone diet - a complete meal replacement for weight reduction to 5 days.
DESCRIPTION: Good Nature Express Diet Ketone diet for 5 days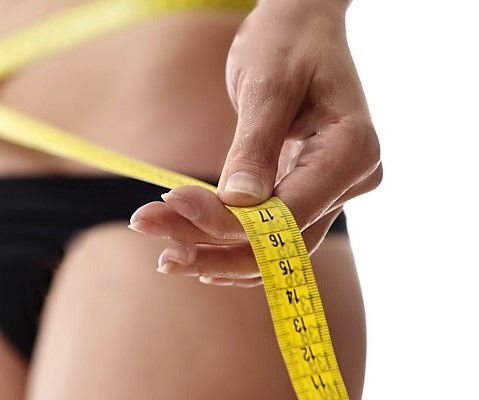 Express Diet ketone diet brings fast and good results quality natural protein using during the intake of carbohydrates, fats and energy to reduce. The diet contains only 850 kcal / day, yet provides all the necessary by the body as a normal diet with 2000 kcal / day required substances.
most are for the body a source of carbohydrates enregie. During the 5-day diets is their delivery is limited to a minimum and the main source of energy is stored fat. This is called ketose. A regular supply of high quality protein during ketosis helps prevent mass burning muscles and promotes to burn its own fat reserves.
Fast fat loss during ketosis produces compounds (ketones), which effectively suppresses the brain's appetite and induces good mood and energy. In practice, this means that the body navodíme feel hungry, but unfortunately hunger. Body dampen its activity, therefore it is not recommended very moving in this diet, because we would be quickly exhausted.
Diet Express program ketone diet for 5 days the majority of users well tolerated and has to endure the situation until the end, without feeling hungry.
Benefits 5-day protein diet Diet Express:
- You will not feel hungry
- A proper return to normal diet without yo-yo effect
- Enough energy and good humor
- It is not necessary to add drill
- It is degraded fat but muscle mass remains.
EFFECTS: Good Nature Express Diet Ketone diet for 5 days
For more information about this product, unfortunately, we can not be disclosed because it would be in accordance with Regulation of the European Parliament and Council Regulation (EC) no. 1924/2006 health claims that can not be disclosed. We publish only those health claims that have been approved by the European Commission. As an example, approved a health claim for the water we claim: "It contributes to the maintenance of normal physical and cognitive functions, contributes to the maintenance of normal regulation of body temperature." Wherein the water must also be consumer is informed that in order to obtain the claimed effect must provide a daily intake of at least 2 liters of water. Let every visitor of which draw their own conclusion.
USE: Good Nature Express Diet Ketone diet for 5 days
Express use: 4 servings daily for 5 days protein diet. Also during the day there is nothing more to consume. 4 These foods provides all the necessary nutrients, vitamins and minerals. At the same time, they are designed so that you are constantly kept in a state of ketosis, a fat loss without hunger.
Practical application: 2-3 servings 5 day protein diet and 1-2 meals a day routine.
Express diet may even possibly hold more than 5 days, loss kilograms. A maximum of one month. However, we recommend to keep them continuously, without breaks, to prevent ketosis interrupting.
WARNING: Good Nature Express Diet Ketone diet for 5 days
In order to avoid the yo-yo effect, we recommend first week one hot meal per day add, ideally a half portion and 3 Diet Express products. The second and third week 2 week 3 meals a day routine. Portions increase very gradually.
washed away waste products and to prevent acidification of the body when watching the Express-diet drinks 2-3 liters of water, mineral water or other calorie-free liquids per day to be good. Drinks can sweetener recommend a healthy option such as stevia or xylitol add.
While protein diet programs recommend a light exercise such as walking, swimming or cycling. If you do strenuous exercise, such as the gym, we recommend that you consume 30-50 g carbohydrates 30 minutes prior to exercise. This energy is ensured, for example, a banana.
The daily dose of a dietary program Express Diet consists of four portions, which is a complete total diet replacement for weight control. Daily dose provides all essential nutrients in adequate quantity for one day. If you are using Express Diet as a replacement for one or more daily meals ro lose weight, it is suitable only as part of a diet with reduced calorie and other foods must be an essential part of the diet.
Diet Express program is designed for children, pregnant and nursing women. Be sure to observe sufficient drinking regime. Diet Diet Express program is not used for more than three weeks without consulting a doctor.
Store in a dry place.
Allergens: The product contains Soybeans soy milk and their products, including lactose.
PACKAGING: Good Nature Express Diet Ketone diet for 5 days
20 hyper protein Instant meals:
2 pieces of tomato soup (211 kcal)
3 piece cheese soup (207 kcal)
2 pieces of mushroom soup (201 kcal)
3 pieces of chicken soup (204 kcal)
3 piece of apple cinnamon porridge (202 kcal)
2 pieces of vanilla and raspberry pulp (200 kcal)
3 piece of chocolate and raspberry cocktail (207 kcal)
2 pieces strawberry smoothie (206 kcal).
Ingredients - Good Nature Express Diet Ketone diet for 5 days - 20 instant meals
INGREDIENTS: Good Nature Express Diet Ketone diet for 5 days
Tomato soup:
soy protein isolate, dried tomatoes, maltodextrin (corn), vegetable protein (peas), spices (sweet pepper, onion, garlic, oregano, basil, pepper), vegetable oil (rapeseed), corn starch, oat fiber, sugar, tomato flavor , vegetable oil (sunflower oil), emulsifiers (soy lecithin), salt (0.5%), anti-caking agents (silica), potassium salts of phosphoric acid, calcium carbonate, L-leucine, magnesium oxide, L-carnitine-L-tartrate , acidity regulator (citric acid), L-lysine hydrochloride, consistency agents (carrageenan, dextrose), L-ascorbic acid, fumarate, ferrous DL-alpha-tocopherol, nicotinamide, zinc oxide, beta-carotene, gluconate, copper, calcium pantothenate, manganese sulfate, selenate, sodium, cyanocobalamin, cholecalciferol, pyridoxine hydrochloride, phylloquinone, riboflavin, thiamine mononitrate, pteroylmonoglutámová acid, chromium chloride, potassium iodide, sodium molybdate, D-biotin
Cheese Soup:
soy protein isolate, milk powder, soy protein concentrate, cheese powder 11% vegetable protein (pea), spices (onions, carrots, paprika, parsley, black powder), flavor (cheese, mushrooms, butter, bacon), vegetable oil ( sunflower), oat fiber, anti-caking agents (silica), emulsifiers (soy lecithin), vegetable oil (rapeseed), salt (0.8%), potassium salts of phosphoric acid, calcium carbonate, L-leucine, magnesium oxide, L- carnitine-L-tartrate, acidity regulator (citric acid), L-lysine hydrochloride, consistency agents (carrageenan, dextrose), L-ascorbic acid, fumarate, ferrous DL-alpha-tocopherol, nicotinamide, zinc oxide, beta-carotene, gluconate copper, calcium pantothenate, manganese sulfate, selenate, sodium, cyanocobalamin, cholecalciferol, pyridoxine hydrochloride, phylloquinone, riboflavin, thiamine mononitrate, pteroylmonoglutámová acid, chromium chloride, potassium iodide, sodium molybdate, D-biotin
Mushroom soup:
soy protein isolate, milk powder, soy protein concentrate, cream powder, vegetable protein (pea), spices (onion, carrot, garlic), flavor (mushrooms, butter), vegetable oil (sunflower), oat fiber, anti-caking agents (silicon dioxide ), emulsifiers (soy lecithin), vegetable oil (rapeseed), salt (0.4%), potassium salts of phosphoric acid, calcium carbonate, L-leucine, magnesium oxide, L-carnitine L-tartrate, acidity regulator (citric acid ), L-lysine hydrochloride, consistency agents (carrageenan, dextrose), L-ascorbic acid, fumarate, ferrous DL-alpha-tocopherol, nicotinamide, zinc oxide, beta-carotene, gluconate, copper, calcium pantothenate, manganese sulfate, selenate, sodium cyanocobalamin, cholecalciferol, pyridoxine hydrochloride, phylloquinone, riboflavin, thiamine mononitrate, pteroylmonoglutámová acid, chromium chloride, potassium iodide, sodium molybdate, D-biotin
Chicken soup:
milk powder, soy protein isolate, soy protein concentrate, dried cream, cornstarch, vegetable protein (peas), oat fiber, spices (curry, garlic, leeks, parsley, turmeric, cayenne spice), flavor (chicken, butter), vegetable oil (rapeseed), anti-caking agents (silica), potassium salts of phosphoric acid, soya lecithin, salt (0.5%), vegetable oil (sunflower), calcium carbonate, L-leucine, magnesium oxide, L-carnitine-L tartrate, L-lysine hydrochloride, thickener (xanthan), L-ascorbic acid, fumarate, ferrous DL-alpha-tocopherol, nicotinamide, beta-carotene, zinc oxide, zinc gluconate, copper D-calcium pantothenate, manganese sulfate, selenate, sodium, cyanocobalamin , cholecalciferol, pyridoxine hydrochloride, phylloquinone, riboflavin, thiamine mononitrate, folic acid, chromium chloride, potassium iodide, sodium molybdate, D-biotin
Apple-cinnamon porridge:
apple-cinnamon mixture (wholemeal oat flakes 69%, sugar, dried apples 20%, vanilla sugar, salt), whey protein, whey protein isolate, pectin, corn starch, vegetable oil (sunflower), calcium caseinate, anti-caking agents (silicon dioxide ), emulsifiers (soy lecithin), vegetable oil (rapeseed), vanilla sugar, cinnamon 1%, potassium salts of phosphoric acid, calcium carbonate, L-leucine, magnesium oxide, salt (0.2%), L-carnitine-L tartrate, L-lysine hydrochloride, L-ascorbic acid, fumarate, ferrous DL-alpha-tocopherol, nicotinamide, zinc oxide, beta-carotene, gluconate, copper, calcium pantothenate, manganese sulfate, selenate, sodium, cyanocobalamin, cholecalciferol, pyridoxine hydrochloride, phylloquinone , riboflavin, thiamine mononitrate, pteroylmonoglutámová acid, chromium chloride, potassium iodide, sodium molybdate, D-biotin
Vanilla-raspberry porridge:
vanilla raspberry mixture (wholemeal oat flakes 74%, sugar, dried raspberries 4.3% salt), whey protein, whey protein isolate, pectin, corn starch, vegetable oil (palm), calcium caseinate, anti-caking agents (silica) , emulsifiers (soy lecithin), vegetable oil (sunflower), fructose, canola oil, vanilla sugar, potassium salts of phosphoric acid, calcium carbonate, L-leucine, magnesium oxide, salt (0.3%), flavor (vanilla, raspberry) L-carnitine L-tartrate, L-lysine hydrochloride, L-ascorbic acid, fumarate, ferrous DL-alpha-tocopherol, nicotinamide, zinc oxide, beta-carotene, gluconate, copper, calcium pantothenate, manganese sulfate, selenate, sodium, cyanocobalamin , cholecalciferol, pyridoxine hydrochloride, phylloquinone, ribof
avin, thiamine mononitrate, pteroylmonoglutámová acid, chromium chloride, potassium iodide, sodium molybdate, D-biotin
Chocolate-raspberry cocktail:
calcium caseinate, cornstarch, dextrose, soy protein, raspberries 4% whey protein, oat fiber, cocoa powder 3%, vegetable oil (sunflower oil), emulsifiers (soy lecithin), potassium salts of phosphoric acid, flavor (white chocolate, cream , raspberries), anti-caking agents (silica), calcium carbonate, L-leucine, magnesium oxide, L-carnitine-L-tartrate, sweetener (sucralose), salt, L-lysine hydrochloride, L-ascorbic acid, fumarate, ferrous DL alpha.-tocopherol, nicotinamide, zinc oxide, beta-carotene, copper gluconate, calcium pantothenate, manganese sulfate, selenate, sodium, cyanocobalamin, cholecalciferol, pyridoxine hydrochloride, phylloquinone, riboflavin, thiamine mononitrate, pteroylmonoglutámová acid, chromium chloride, potassium iodide, molybdate sodium D-biotin
Strawberry Smoothie:
calcium caseinate, cornstarch, dextrose, soy protein, strawberries 5%, the whey protein, oat fiber, strawberry flavor, vegetable oil (sunflower oil), emulsifiers (soy lecithin), potassium salts of phosphoric acid, anti-caking agents (silica), calcium carbonate calcium, L-leucine, magnesium oxide, L-carnitine-L-tartrate, sweetener (sucralose), salt, L-lysine hydrochloride, food coloring (crimson), L-ascorbic acid, fumarate, ferrous DL-alpha-tocopherol, nicotinamide selenate, sodium, beta-carotene, zinc oxide, zinc gluconate, copper, calcium pantothenate, manganese sulfate, pyridoxine hydrochloride, cyanocobalamin, cholecalciferol, phylloquinone, riboflavin, thiamine mononitrate, sodium molybdate, chromium chloride, acid pteroylmonoglutámová, potassium iodide, D-biotin