Good Nature Zlatý doušek - maitake is a delicious instant drink decaf with a variety of beneficial substances, which, because it contains caffeine, suitable for long-term consumption. The main component of the product are extracts from roasted barley, chicory and rye, which are enriched with Japanese Maitake mushroom.
DESCRIPTION: Good Nature Zlatý doušek - maitake 100 g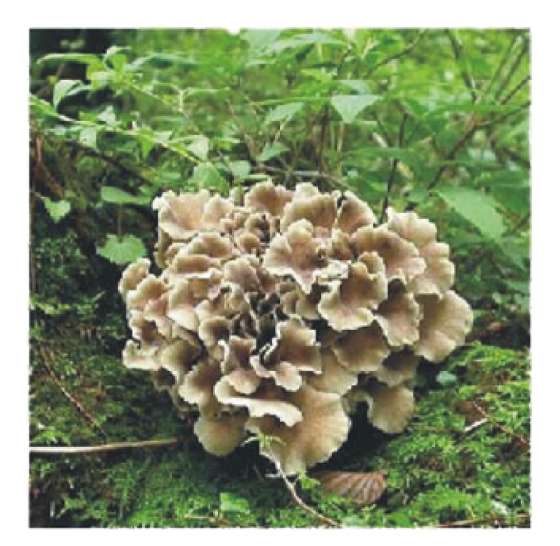 Tasty and wholesome instant coffee substitute beverage containing caffeine. It is an excellent substitute for coffee, tastes great and its effects is suitable for long-term consumption. Promotes digestion, liver activity, heart activity and also works to reduce weight and regulate blood sugar.
For his contribution to the organism is due to the content of chicory extract, mushrooms and herbs, which are highly valued for centuries, traditional Chinese and Ayurvedic medicine.
Maitake translated from Japanese means dancing mushroom, because people danced for joy when this delicious and therapeutic prized fungus found. Find wild Maitake is difficult, so mushroom pickers place of discovery concealed and often this information is passed from generation to generation. Today examines her very strong antitumor působení.Tradiční Chinese and Japanese herbology her value as an adaptogen that helps restore beneficial organism after physical or mental exertion back into equilibrium.
EFFECTS: Good Nature Zlatý doušek - maitake 100 g
For more information about this product, unfortunately, we can not be disclosed because it would be in accordance with Regulation of the European Parliament and Council Regulation (EC) no. 1924/2006 health claims that can not be disclosed. We publish only those health claims that have been approved by the European Commission. As an example, approved a health claim for the water we claim: "It contributes to the maintenance of normal physical and cognitive functions, contributes to the maintenance of normal regulation of body temperature." Wherein the water must also be consumer is informed that in order to obtain the claimed effect must provide a daily intake of at least 2 liters of water. Let every visitor of which draw their own conclusion.
USE: Good Nature Zlatý doušek - maitake 100 g
Pour 1-2 teaspoons of mixture into a cup and pour over hot, not boiling water or milk. Drink 1 cup up to 4 times a day.
WARNING: Good Nature Zlatý doušek - maitake 100 g
Store in a dry place below 25°C. The product contains gluten.
PACKAGING: Good Nature Zlatý doušek - maitake 100 g
100 g
Ingredients - Good Nature Zlatý doušek - maitake 100 g
INGREDIENTS: Good Nature Zlatý doušek - maitake 100 g
Maitake (Grifola frondosa) 5%, Extrakte aus gerösteten Gerste, geröstete Zichorienextrakte, Extrakte aus geröstetem Roggen