Garden Cress Cream helps to brighten up aged and pigmented spots on the hands, face and other body parts. Gives the skin a youthful appearance. Spots brightens visibly and reduces the formation of new spots. The cream has a sun protection factor SF 15 from UVA and UVB rays.
JUST Garden Cress Cream 60 ml - DESCRIPTION:
Pigmented and aged spots can be very annoying flaw. These spots are manifestations of increased activity of melanocytes which are melanin-producing cells. Melanin is primarily responsible for skin color. Most often they appear on areas exposed to UV light and changes in the body (pregnancy, use of contraceptives and menopause) have influence on formation of spots as well. If you can not get rid of pigmented or aged spots, JUST Garden Cress Cream 60 ml is the right answer to your trouble!
Yellow-brown pigment lipofuscin is guilty of aged spots in large measure. It is considered to be on of the aging pigments. Lipofuscin is product of UV radiation and free radical generation. Amount of accumulation increases with age and leading to the formation of brown spots. The body is trying to stop dissemination of lipofuscin with help of proteasomes, whose activity stimulates just cress. Proteasomes are substances which could be called as cellular cleaners. Degrade damaged and oxidized proteins and thereby help reduce pigmented spots. However their activity declines with age and their function is disrupted with UV radiation as well.
To reduce the formation of these spots, we recommend also eat more vegetables and fruits with vitamin C, E and selenium. To reach complete disappearance, it is necessary to use JUST Garden Cress Cream 60 ml during 4-6 weeks at least. Cream also moisturizes and softens skin nicely.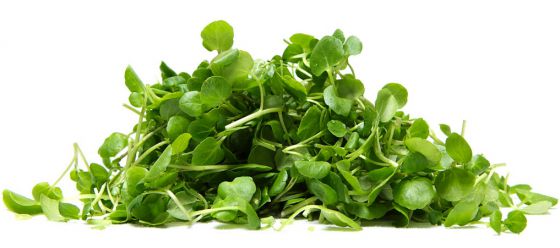 JUST Garden Cress Cream 60 ml - EFFECTS:
prevents the formation and neutralizes free radicals, stimulates the activity of the proteasome inhibits the formation of lipofuscin, reduces the activity of melanocytes, has anti-aging effect
JUST Garden Cress Cream 60 ml - USE:
Morning and evening apply on the affected areas; in the case of large pigmented spots spread the cream on the entire face, body and hands.
JUST Garden Cress Cream 60 ml - PACKAGING:
Ingredients - JUST Garden Cress Cream 60 ml
JUST Garden Cress Cream 60 ml
Water (Aqua), Homosalate, Caprylic/Capric Triglyceride, Cetearyl Alcohol, Hydrogenated Palm Kernel Glycerides, Glycerin, Butyl Methoxydibenzoylmethane, Octyldodecanol, Potassium Cetyl Phosphate, Dimethicone, Octocrylene, Panthenol, Lepidium Sativum Sprout Extract, Soy Isoflavones, Tocopherol, Arginine, Lecithin, Hydrogenated Palm Glycerides, Hydrogenated Palm Glycerides Citrate, Polyglyceryl-2 Dipolyhydroxystearate, Polysorbate 80, Acrylates/C10-30 Alkyl Acrylate Crosspolymer, p-Anisic Acid, Xanthan Gum, Microcrystalline Cellulose, Ethylhexylglycerin, Tetrasodium Glutamate Diacetate, Cellulose Gum, Phenoxyethanol, Alcohol, Fragrance (Parfum)