NUTREND Multivitamin Compressed Caps contains a combination of vitamins and minerals for a stressed body of an athlete. Multivitamin Compressed Caps from Nutrendu quickly adds vitamins and minerals lost in performance and promotes the harmony of the body. Buy Nutrend Multivitamin caps at the best price today and save by buying with us. Great prices sports nutrition Nutrend waiting for you. Take ad
DESCRIPTION: NUTREND MULTIVITAMIN COMPRESSED CAPS 60 capsules
The multivitamin is a new and extremely effective product in the form of practical,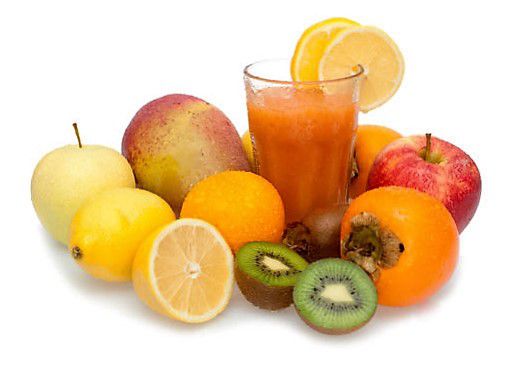 easily digestible capsules. It contains a range of vitamins in an ideal ratio. Also contains bioactive colostrum green tea extract and? -lipoic Acid. It is appropriate to supplement a balanced diet.
It is designed for burdened organism care and harmonize the body.
EFFECTS: NUTREND MULTIVITAMIN COMPRESSED CAPS 60 capsules
For more information about this product, unfortunately we can not be disclosed because it would be in accordance with Regulation of the European Parliament and Council Regulation (EC) no. 1924/2006 health claims that can not be disclosed. We publish only those health claims that have been approved by the European Commission. As an example of an approved health claim might claim for water: "It contributes to the maintenance of normal physical and cognitive functions, contributes to the maintenance of normal regulation of body temperature." Wherein the water must also be consumer is informed that in order to obtain the claimed effect is necessary to provide a daily intake of at least 2 liters of water. Let every visitor of which draw their own conclusions.
USE: NUTREND MULTIVITAMIN COMPRESSED CAPS 60 capsules
One capsule in the morning. The maximum daily dose is one capsule. Do not exceed the recommended dosage. According to recommended dosage swallow capsules gradually and drink plenty of water. Not suitable Milk and alcoholic drinks. Do not bite the capsule!
WARNING: NUTREND MULTIVITAMIN COMPRESSED CAPS 60 capsules
Dietary supplement. It contains caffeine (8 mg / 1 capsule) - not suitable for children, pregnant and nursing women.
It does not replace a varied diet. Keep out of reach of children! Store in a dry place below 25 ° C away from direct sunlight. Do not freeze.
The product contains milk and soy allergens.
PACKING: COMPRESSED NUTREND MULTIVITAMIN CAPS 60 capsules
60 capsules
Ingredients - Nutrend MULTIVITAMIN COMPRESSED CAPS 60 capsules
INGREDIENTS: NUTREND MULTIVITAMIN COMPRESSED CAPS 60 capsules
colostrum (40% of immunoglobulin, it contains soy protein), L-ascorbic acid (vitamin C), capsule (gelatin, colorants: titanium dioxide, E 172), green tea extract (50% polyphenols, 8% caffeine), DL-α -tokoferylacetát (vitamin E), nicotinamide (vitamin B3), a filler, magnesium stearate, calcium D-pantothenate (vitamin B5), pyridoxine hydrochloride (vitamin B6), thiamine hydrochloride (vitamin B1), riboflavin (vitamin B2), acid α-lipoic , retinyl palmitate (vitamin A), anti-caking agent silicon dioxide, cholecalciferol (vitamin D), black pepper extract (95% piperine) - Bioperine®, folic acid (vitamin B9), biotin (vitamin H), cyanocobalamin (vitamin B12).