Wolfberry Xylitol is a sweetener which has approximately 40% less calories than normal sugar, but it is equally sweetening and thanks to a very low glycemic index of 13 is suitable for diabetics. Xylitol is extremely valued for its ability to protect the teeth against tooth decay.
Wolfberry Xylitol 350 g - DESCRIPTION: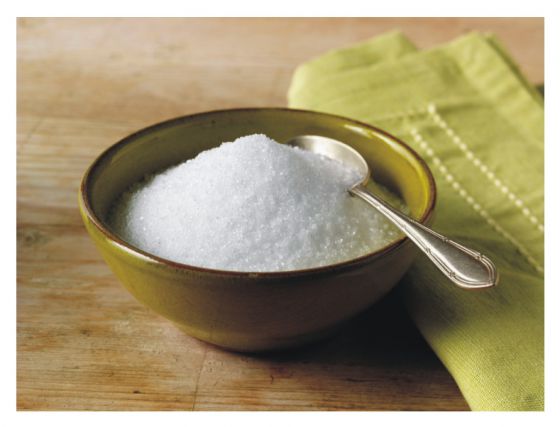 Xylitol is used as a sweetener from the sixties of the 20th century. Today it is one of the most popular natural sweetener in many countries around the world from USA to Japan. Xylitol is obtained from xylan which is a natural carbohydrate occurring in plants, fruits and vegetables. Even the human body can be produced by each day to 15 g natural metabolism. For the purposes of food producing xylitol from birch bark or corn. Importantly, the xylitol is always absolutely the same substance, whether obtained from any source.
Xylitol is absorbed slowly and only partially exploited. Therefore, less calorie-burdened body: contains 40% fewer calories than ordinary sugar. In addition, stimulates the pancreas to produce insulin. For this reason, with its 13 excellent glycemic sweetener for diabetics.
As demonstrated long-term studies, xylitol has another great feature, which is its ability to protect the teeth against tooth decay. Unlike other sugars serve as food for the oral microflora, which produces acid attacks tooth enamel. On the contrary, it attacks and destroys.
Xylitol tastes just like sugar. But while refined sugar is for our body burdens, xylitol has healing effects. Risk consumption of refined sugar in the diet is very well researched. Its excessive consumption leads to diabetes and obesity. Sugar also increases blood pressure, cholesterol and triglyceride content, which leads to the risk of heart disease. Therefore Sweeten with xylitol, which helps protect your health!
Wolfberry Xylitol 350 g - EFFECTS:
For more information about this product, unfortunately we can not be disclosed because it would be in accordance with Regulation of the European Parliament and Council Regulation (EC) no. 1924/2006 health claims that can not be disclosed. We publish only those health claims that have been approved by the European Commission. As an example of an approved health claim might claim for water: "It contributes to the maintenance of normal physical and cognitive functions, contributes to the maintenance of normal regulation of body temperature." Wherein the water must also be consumer is informed that in order to obtain the claimed effect is necessary to provide a daily intake of at least 2 liters of water. Let every visitor of which draw their own conclusions.
Wolfberry Xylitol 350 g - APPLICATION:
A great substitute for white sugar for all situations. Add to pastries, biscuits, jams, johurtu, cocktails, ice cream, etc. Use the same amount of white sugar.
Wolfberry Xylitol 350 g - CAUTION:
Store in a dry, cool and away from direct sunlight.
Wolfberry Xylitol 350 g - PACKAGE:
350 g.
Ingredients - Wolfberry Xylitol 350 g
Wolfberry Xylitol 350 g - COMPOSITION:
100% crystalline xylitol. Suitable for diabetics. Gluten-free. GMO FREE.