Amix Arginine contains L-arginine, one of the most important components of proteins. Amix Arginine supports the creation and maintenance of muscles. Regular intake of L-arginine are helping to build lean muscle mass without fat, strength and endurance.
DESCRIPTION: Amix Arginine 120 capsules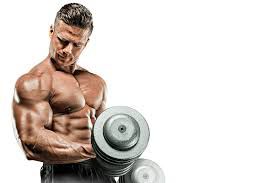 Amix Arginine contains L-Arginine, which plays an important role in many biological processes.
It participates in the formation of muscle mass, stimulates higher production of STH growth hormone and as nitric oxide precursor NO affects blood vessel vasodilation in the peripheral areas of the body.
Their expansion improves the transport of nutrients and oxygen to the muscles and thus to their faster regeneration.
Regular intake of L-arginine helps to build clean muscle mass without fat, strength and endurance.
Arginine also positively affects sexual health and improve the function of sexual organs due to their blood circulation.

* Promotes increased nitrogen oxide

* Helps muscle growth

* Decreases muscle loss after exertion

L-Arginine has the ability to increase the level of nitric oxide (NO) in the body.
It can increase the flow of blood vessels and it means more blood with nutrients in the muscles, better regeneration and strength, and even improve fat burning.
In addition, dietitians recommend a combination with other substances that have a similar effect.
USE: Amix Arginine 120 capsules
Dosage:
for growth support muscle regeneration take a daily dose of 4 capsules about 30 minutes after exercise or this dose can be divided into 2 capsules in the morning with a meal and 2 capsules at bedtime.
WARNING: Amix Arginine 120 capsules
Not suitable for children and teens under 18, pregnant and nursing women. Not suitable for metabolic disorders with elevated arginine. Not suitable for diabetics and people with respiratory disease (např.astma), diseases of the heart, vessels, liver and kidney and blood pressure. Do not exceed the recommended daily dose. Stored in a dry place below 25 °C, protected from direct sunlight and frost. Producer is not liable for damages caused by improper use or storage. Food for special nutrition. Suitable for athletes and people at increased physical performance.
PACKAGING: Amix Arginine 120 capsules
120 capsules
EFFECTS: Amix Arginine 120 capsules
For more information about this product, unfortunately, we can not be disclosed because it would be in accordance with Regulation of the European Parliament and Council Regulation (EC) no. 1924/2006 health claims that can not be disclosed. We publish only those health claims that have been approved by the European Commission.
Ingredients - Amix Arginine 120 capsules
INGREDIENTS: Amix Arginine 120 capsules
L-arginine base, gelatine capsule (gelatine, water, dye, titanium dioxide), anticaking agent: magnesium stearate, silicon dioxide