Amix Diuretic Complex is a complex diuretic substances effectively draining excess water from the body. Diuretic Complex from Amix promotes fat loss, helps shape the figure.
DESCRIPTION: Amix Diuretic Complex 90 capsules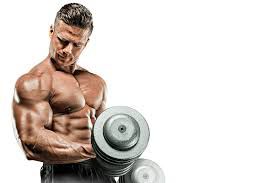 Diuretic Complex from Amix contains a complex of dietetic substances that help to remove excess water and subcutaneous fat.

Diuretic Complex helps you accelerate fat loss even with less physical activity.


Active substance:

Dandelion and Grape Shrimp support normal urinary system function.

Green Tea - Supports fat metabolism, helping to maintain the right body weight.

Guarana - promotes fat metabolism, helps maintain body weight and contributes to normal physical and mental vitality.

Uva-Ursi (Medical Bear) and arrow extract extract support normal bladder and kidney function.

Dwarf nettle - promotes the excretion of water from the body

Parsley - Supports normal kidney function.
Birch bark - bark - contributes to normal digestion, detoxification and promotes normal urinary tract functions.

When removing excess fat stored on the body, we must first create the conditions for the fat to be preferred as a source of energy.
If we choose a lower energy intake solution, it does not automatically guarantee that the fat on the body will gradually decline.
If the energy goes too far, the body slows metabolism as a defensive reaction, and lipid burning is practically halted.
And it is precisely in the fight against excess fat that Diuretic Complex can help.
USE: Amix Diuretic Complex 90 capsules
Dosage:
3 capsules in the morning after a meal and another 3 capsules in the afternoon after a meal.
With a sufficient amount of liquid.
WARNING: Amix Diuretic Complex 90 capsules
Not for children, pregnant and nursing women. The product is not intended for use as a replacement for a varied diet. Do not exceed the recommended daily dose! Keep out of reach of children! Store in a dry place at temperatures up to 25 °C. Protect against frost! The manufacturer is not responsible for any damage caused by improper use or storage. After opening, use up to 5 months.
Allergens: It may contain traces of milk, eggs, soy and crustaceans.
PACKAGING: Amix Diuretic Complex 90 capsules
90 capsules
EFFECTS: Amix Diuretic Complex 90 capsules
For more information about this product, unfortunately, we can not be disclosed because it would be in accordance with Regulation of the European Parliament and Council Regulation (EC) no. 1924/2006 health claims that can not be disclosed. We publish only those health claims that have been approved by the European Commission.
Ingredients - Amix Diuretic Complex 90 capsules
INGREDIENTS: Amix Diuretic Complex 90 capsules
extract dandelion root, gelatine capsule (gelatine, water, dye, titanium dioxide), uva-ursi extract (bearberry), Guarana extract 22% (caffeine 110 mg), extract of asparagus - root (Asparagus racemosus), extract nettle, an extract of watermelon seed, green tea extract, parsley extract, Betula pendula bark bark (white birch - bark) extract, rosehips, Pyridoxine HCL (Vitamin B6), stabilizer: hydroxypropylmethylcellulose (Methocel ®), anticaking agent: Magnesium, silicon dioxide
Active substances:

Dose

6 capsules

Dandeloin Extract Seed
1000 mg
Uva-Ursi leaf extract
500 mg
Guarana Extract
550 mg
Asparagus Racemosus extract
300 mg
Neetle Extract
300 mg
Watermelon Seed
250 mg
Green Tea extract
200 mg
Potassium
105 mg
parsley Extract
100 mg
Betula Pendula Bark
100 mg
Rose Hips extract
40 mg
Vitamin B6
10 mg