Aminostar FatZero Pretty Body contains a complex of 11 extremely powerful fat burners, stimulants and substances to aid effective weight loss.
DESCRIPTION: Aminostar FatZero Pretty Body 100 capsules
Am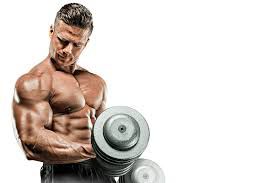 inostar Fat Zero Pretty Body will support you in reducing weight and trying to get a dream figure.
Pretty Body helps to reduce weight, reduce body fat and shape shapes.
It contains a complex of eleven extremely powerful fat burners, stimulants and substances, especially:


* Citrus Aurantium (96% synephrine extract) - Synephrine is a highly functional and effective weight-reducing agent.
It stimulates thermogenesis - heat generation in the body and thus increases energy expenditure even without physical load.


* Guarana (extract of 10% caffeine) - helps to overcome fatigue and exhaustion, positively affects the muscular and nervous system, accelerates the metabolism of fats,


* Green Tea Extract (10% caffeine) - Contains a variety of substances that contribute significantly to fat burning and can positively affect overall health.
It has thermogenic effects (increases metabolism) and thus accelerates fat burning.
Unlike other thermogenic substances, it works without increasing heart rate and blood pressure.
It allows you to reduce weight without side effects and nervousness.


* Chromium - is essential for the breakdown of proteins, fats and carbohydrates and also reduces appetite because it prevents blood sugar from falling below normal levels.
Helps the body use insulin and improves insulin sensitivity for insulin and thus prevents diabetes.


* Yerba Matte Extract (10: 1) - a type of South American holly, is an effective combination of three active substances (caffeine, theobromine and theophylline) that help protect the heart, blood vessels and body cells - this is the effect of this powerful antioxidant


* Cayenne pepper extract (10% capsaicin) - strong antioxidant properties and helps in weight reduction
EFFECTS: Aminostar FatZero Pretty Body 100 capsules
For more information about this product, unfortunately, we can not be disclosed because it would be in accordance with Regulation of the European Parliament and Council Regulation (EC) no. 1924/2006 health claims that can not be disclosed. We publish only those health claims that have been approved by the European Commission. As an example, approved a health claim for the water we claim: "It contributes to the maintenance of normal physical and cognitive functions, contributes to the maintenance of normal regulation of body temperature." Wherein the water must also be consumer is informed that in order to obtain the claimed effect must provide a daily intake of at least 2 liters of water. Let every visitor of which draw their own conclusion.
USE: Aminostar FatZero Pretty Body 100 capsules
Dosage:
The basic dosage is 2 capsules a day - one capsule just before breakfast, the second capsule 30 - 60 minutes before training.
WARNING: Aminostar FatZero Pretty Body 100 capsules
Contains caffeine, not suitable for registered athletes.
It is not intended for children, pregnant and nursing women, caffeine-sensitive people.
The product is not intended for use as a replacement for a varied diet.
Do not exceed the recommended daily dose!
Attention!
Caffeine has the ability to drain the body, so keep the principles of drinking regimen.
Do not mix with alcohol.
Keep out of reach of children!
Store in a dry place at temperatures up to 25 °C.
Protect against frost!
The manufacturer is not responsible for any damage caused by improper use or storage.
After opening, use up to 5 months
PACKAGING: Aminostar FatZero Pretty Body 100 capsules
100 capsules
Ingredients - Aminostar FatZero Pretty Body 100 capsules
INGREDIENTS: Aminostar FatZero Pretty Body 100 capsules
Guarana extract (10% caffeine), gelatin capsules (gelatin, dyes: titanium dioxide, iron oxides and hydroxides), cocoa extract (Theobroma cocoa - 15% theobromine), L-carnitine tartrate, White Willow Bark - 15% salicin), L-Tyrosine, yarba mate extract of Paraguayan cheese 10%, extract of Cayenne pepper (10% capsaicin), extract of zeal. Teas (10% caffeine), anti-caking agents: silicon dioxide and magnesium stearate, bitter orange extract (Citrus Aurantium 96% synephrine), black pepper extract (95% piperine), Chromium chloride
Active substances:

100 g

1 capsule

Guarana extract

35,6 g
268,75 mg

Extract of cocoa beans

12,6 g
95 mg

L-carnitine tartrate / L-carnitine tartrate

12,2 g
92,5 mg

Extract of bitter orange

0,67 g
5 mg

Extract of bark of white willow

5,3 g
40 mg

L-Tyrosine / L-Tyrosine

4,6 g
35 mg

Paraguayan Cesmine Extract

3,97 g
30 mg

Kayen Pepper Extract

3,3 g
25 mg
Extract from

Green Tea

2,65 g
20 mg

Black pepper extract

0,0464 g
3,5 mg

Chromium

3000 µg
19 µg